Support Groups
The St. Joseph's Cancer Institute coordinates or participates in a variety of support groups to help patients and families cope with cancer.

Register for one of our support groups
Support Programs
St. Joseph's Cancer Institute offers additional support programs to help cancer patients feel better both mentally and physically. Get connected with our Support Programs by completing
this form
.
Restorative Yoga
Yoga incorporates stress reduction techniques, including regulated breathing, visual imagery, meditation and various stretching postures to help improve strength, flexibility and balance. Mentally, yoga calms and quiets the mind, reduces anxiety and improves concentration and focus. Research suggests that stress reduction programs tailored to the treatment of cancer may help patients cope with the acute effects of treatment and improve quality of life during and after treatment.
This is a free program for cancer survivors. However, any person with a chronic illness may attend. Classes are taught by a registered yoga instructor at St. Joseph's Hospital. Remember to bring your yoga mat, water and a towel to class.
Ask your care team about additional support St. Joseph's Hospital offers to patients and families, including:
Hospice Care
Pastoral Care
Patient Education
Social Work Service
Lymphedema Rehabilitation
You don't have to accept the discomfort of lymphedema. The St. Joseph's Cancer Institute Rehabilitation Center can help you manage your symptoms and control swelling and pain. The key to living with this chronic condition is getting the right treatment. Our specially trained team, including an occupational therapist certified in lymphedema therapy can help with:
Manual lymph drainage
Compressive bandaging
Personalized exercise program
Skin care
Instruction in home activities
Maintenance program with six-month follow up
For more information about Lymphedema Rehabilitation or to schedule an appointment, call (813) 870-4877.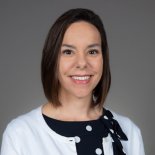 Your Emotions and Cancer
1/26/2022 3:00 AM
A cancer diagnosis can affect the emotional health of patients, families and caregivers. Jessica Kilgore, a licensed mental health counselor at BayCare Health System discusses the common emotions that come along with a cancer diagnosis and shares tips on how to manage those emotions.
Cancer and Your Career: Balancing Work, Emotions and a Diagnosis
5/25/2022 2:00 AM
In this episode, Jessica Kilgore, a Licensed Mental Health Counselor, leads an informative discussion on how to balance medical needs and your work life.