Cancer Diagnosis and Treatment Services in Tampa, Florida
St. Joseph's Cancer Institute is the largest hospital in the Tampa Bay area accredited by the American College of Surgeons. At the Cancer Institute, our goal is to help Tampa Bay residents win the battle against cancer by offering the best in specialized cancer care with board-certified cancer specialists, advanced technology and cutting-edge cancer research.
Our board-certified surgeons, oncologists and radiologists at the Cancer Institute specialize in diagnosing and treating the following cancers:
Gynecological and Ovarian Cancers
Lung Cancer
Prostate Cancer
Skin Cancer
Other Cancers
The Cancer Institute provides a wide range of services to help cancer patients and their families with the fight against cancer, including:
For more information about the Cancer Institute or for a physician referral, please call the Cancer HelpLine at (800) 882-4123 or (813) 870-4123.
View the 2018 BayCare Cancer Report.
Learn more about oncology clinical trials.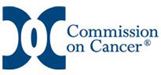 At St. Joseph's Cancer Institute, we believe that compassionate care provided by a professional, friendly team is important for creating an environment of comprehensive healing. Our patients often comment on the feeling of security and trust they develop with the Cancer Institute physicians and staff. We pride ourselves on providing:
Specialized care
Personal service
Safety
Privacy
Convenience
Family-friendly environment
St. Joseph's Hospital
Cancer Institute
3001 W. Dr. Martin Luther King Jr. Blvd.
Tampa, FL 33607
Map & Directions
Register for Friends of St. Joseph's Cancer Institute to receive information regarding our services, programs and events.
Learn more about cancer services at BayCare.