St. Joseph's Hospital
Tampa, FL
As part of the community since 1934, St. Joseph's Hospital in Tampa, Florida, is your partner for continued health and wellness. From preventive care to complex treatments, from infancy to adulthood, from generation to generation, we're here for wherever life takes you and your family. St. Joseph's Hospital is known for its advanced medical technology, and some of the most complex medical and surgical conditions are treated at the hospital. Through the years, our dedicated Centers of Excellence have become noted for outstanding care. A highly skilled and experienced staff of physicians with national and international reputations care for infants, children and adults at St. Joseph's Hospital. More than 70 specialties are represented among the medical staff, from internal medicine to cardiology, neurology to surgery. St. Joseph's Hospital wants to stay in touch.
Foundation
St. Joseph's Hospitals Foundation inspires the community to engage in philanthropic opportunities to invest in the unique brand of care found at St. Joseph's Hospitals. Community support for St. Joseph's reflects the trust and reliance generations of patients have had with us, preserving our rich tradition of compassionate care while fueling innovation and medical excellence.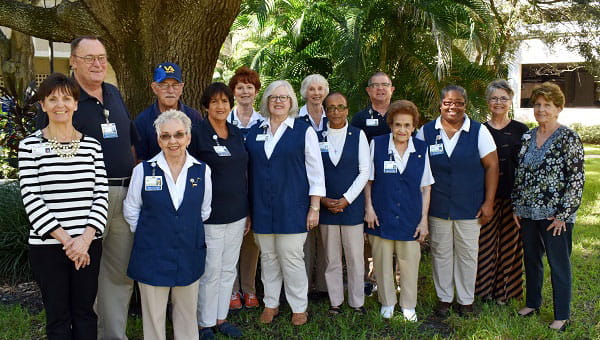 Volunteering
If you are a compassionate, energetic person, why not become a valuable resource and an important part of the St. Joseph's Hospitals family? A few hours of your time can make a positive difference in someone's life. Volunteering to help others is a wonderful way to support your community. You can use your special skills, learn new skills, meet new people and maintain an active lifestyle.
Additional St. Joseph's Hospital Resources