Emergency Care in St. Petersburg, Florida
If you are experiencing a medical emergency, please dial 9-1-1. For minor illnesses and injuries, visit BayCare Urgent Care for additional information and a list of locations.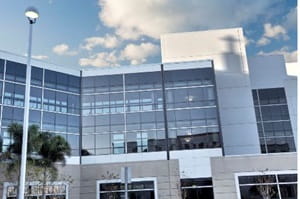 For more than 80 years, St. Anthony's Hospital has been part of the St. Petersburg community. With a new major construction project completed, the hospital continues its legacy of meeting the health care needs of the community well into the future.
Patients visiting the new St. Anthony's Emergency Department will notice improvements such as:
32 private patient exam rooms
Two critical cardiac care exam rooms
Separate entrances for patients and ambulances (driveway entrance map)
Expedited triage and admissions with the goal of treating patients quicker and more efficiently
Design emphasis on patient privacy
Spacious waiting room with comfortable seating, multiple TVs and wireless connectivity
Meditation room for solace and reflection
Dedicated imaging and lab facilities to expedite diagnosis, including the most advanced CT technology available
Learn more about our specialized emergency care for stroke.
St. Anthony's Hospital - Emergency Center
1200 7th Ave. N.
St. Petersburg, FL 33705
Learn more about emergency care services at BayCare.