10 Tips for Keeping Halloween Safe and Fun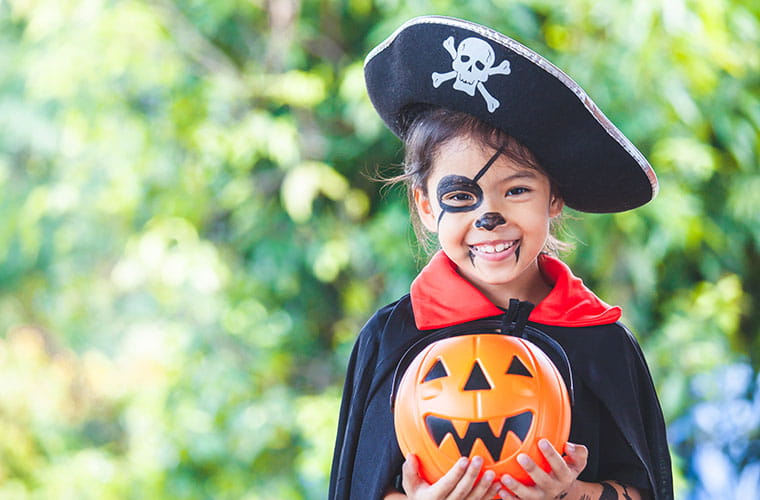 Halloween is the time of year for tricks and treats, costumes and sweets. But this night of fun also can be filled with potential dangers.

According to BayCare Kids Wellness and Safety Specialist Michelle Sterling, pedestrian safety tops the Halloween hazard list. Children are more than twice as likely to be hit by a car on Halloween than the rest of the year, making it one of the most dangerous days for child pedestrians.

"It's important for parents and caregivers to remind their trick-or-treaters about walking safely and sharing the road with drivers before they leave their house," said Sterling. "This includes only crossing at street corners, using crosswalks and putting away electronic devices."

To be sure kids can easily be seen by drivers, Sterling suggests that kids carry flashlights or glow sticks and use reflective trick-or-treat bags or have reflective tape on their costumes.

"Typically, children under age 12 should not trick-or-treat without adult supervision," she adds. "If kids are mature enough to go trick-or-treating without supervision, make sure they stick to a predetermined route with good lighting."

Sterling offers the following tips for keeping Halloween a treat for your family.

Keep Costumes Both Creative and Safe
Choose costumes with light or bright colors and decorate costume and bags with reflective tape.
Opt for face paint and makeup rather than masks which can obstruct a child's vision, and select costumes that fit well and avoid billowy material which can cause children to trip.
Have kids carry glow sticks or flashlights to help them see and be seen by drivers.


For Safe Trick-Or-Treating
Have an adult accompany children.
Cross the street at corners, using traffic signals and crosswalks. Remind children to look left, right and left again before crossing the street. Always make eye contact with drivers before crossing in front of them.
Teach children to never dart out into the street or cross between parked vehicles.
Put electronic devices down and keep heads up when walking.


Driving Safely on Halloween
Be especially alert in residential neighborhoods and anticipate heavy pedestrian traffic on and near the road. Take extra time to actively look for kids at intersections, on medians and on curbs.
Enter and exit driveways and alleys slowly and carefully.
Reduce distractions inside your car so you can concentrate on the road and pedestrians.
For more tips on how to keep your children healthy and safe, visit BayCare Kids.