How to Manage Holiday Stress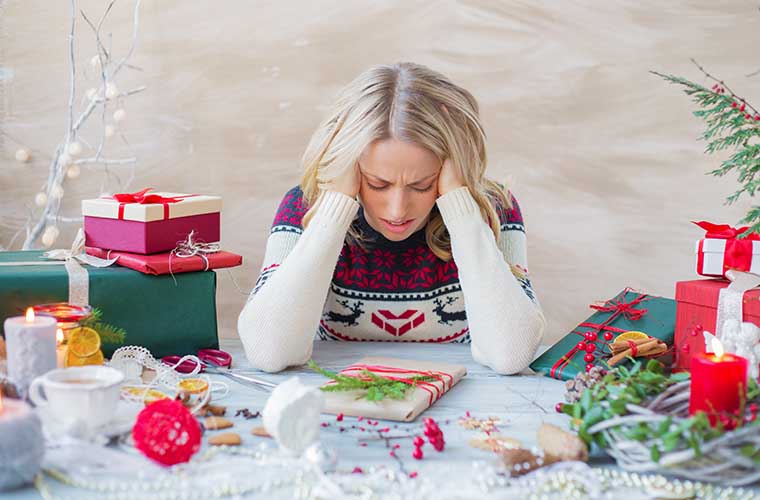 Tis the season for holiday gatherings, shopping, food and fun. With the holiday festivities, also come stress, worry and exhaustion.
The endless cooking, shopping, hosting and social obligations can leave you overwhelmed, affecting your overall health and wellbeing.
To help you have stress-free holiday festivities, Dr. Laura Arline, chief quality officer for BayCare, provides useful tips about how to navigate through the busy season.
Stay Active
The holidays can get busy, but don't forget to continue to stay active. Dr. Arline says make sure to include exercising, walking or some movement each day. Regular exercise not only helps maintain a healthy body weight, but also ease stress. Regular walking, dancing, swimming, biking or simply taking the stairs can help you stay healthy.
Get Enough Sleep
Preparing for the holidays can be overwhelming, and this busy time can affect your sleep patterns. Not getting enough sleep can impact your mental health and your overall productivity. Dr. Arline recommends staying on your sleep routine and getting at least seven hours of uninterrupted sleep every night.
Eat Better
The holiday season is a time to celebrate and eat delicious food. However, overindulging can elevate your stress and affect your overall health. Dr. Arline says make sure you eat a healthy snack before family gatherings or work parties, so you don't overeat sweets, cheese, processed meats or overconsume alcohol. Processed foods and foods containing high fats and refined sugars can increase stress by increasing inflammation throughout the body.
As you go through the season, think about how you can incorporate high fiber foods like legumes, vegetables, whole grains, fruit and nuts into your meals. It's also important to eat slow, smaller meals and limit food intake later in the evening.
Spend Time with Loved Ones
The holiday season is a time to gather and make memories with family, friends and loved ones. Make sure you spend quality time with those you love. To keep you and your family engaged during your gatherings, plan games and activities or getaways somewhere relaxing. This will help you and your family destress.
Take Vacation
Between shopping, hosting and cooking, things can get hectic. Make sure to slow down and take a vacation. Take time off for you and your family. During this time, try to disconnect from electronics and engage in activities that allow you to reconnect with others or return to hobbies and activities that bring you joy.

Be Realistic
The holidays don't have to perfect. You don't have to give the perfect gift or host the perfect event. Dr. Arline says let go of those expectations and enjoy each moment as it comes. If children or relatives are not attending this year's family gathering, find other creative ways to celebrate with them. The holidays are also a great time to give back to the community.
Get Help
It's easy to become isolated when you're feeling anxious and overwhelmed. If you think your stress is getting out of control this holiday season, talk to a health care professional. This can help you address those issues and feel less alone.
To schedule an appointment with a physician, visit BayCareMedicalGroup.org.
To speak to a BayCare Behavioral Health professional, click here.