BayCare Patient Says 'Life Couldn't Be Better' After Weight-Loss Surgery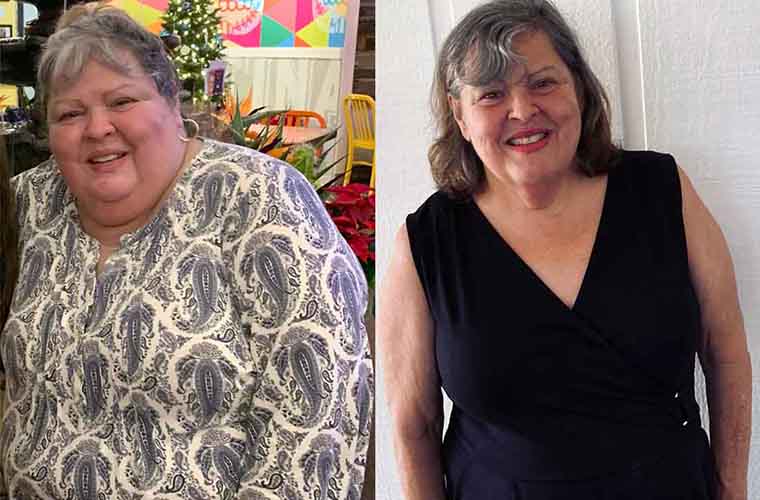 Eileen Long before her bariatric surgery and six months later.
She had thought about this day for a long time, and when it finally arrived in May, it was everything she could have hoped for.
Eileen Long's son, RJ, was graduating from Dunedin High School. As a member of the Pinellas County School Board, indeed the chairperson, Long was entitled to be on-stage next to the principal when he handed her son his diploma.
Gone were the worries of embarrassing RJ over her excessive weight. Once upward of 270 pounds, Long had decided to get bariatric surgery last December. The graduation wasn't her sole motivation, but it was an important factor in her life-changing decision.
With the help of that surgery and the Mease Countryside and Mease Dunedin bariatric teams, Long had met her goal for her son's special night. She was below 200 pounds. When the scale said 191, she was in such disbelief, she weighed herself three times.
She was ready.
Beneath her ceremonial robe, she wore a black one-piece jumpsuit, one she had admired before her weight loss. The thought of one day wearing it had seemed a fantasy then, yet here she was now.
"The kids were saying, 'RJ, your mom looks different,' '' Long said. "People from the school system were saying I looked 10 years younger. RJ had asked long ago if I could lose weight before graduation. I told him, 'See I listened to you.' I worked hard. I think he appreciated it.
"It was a wonderful, wonderful day.''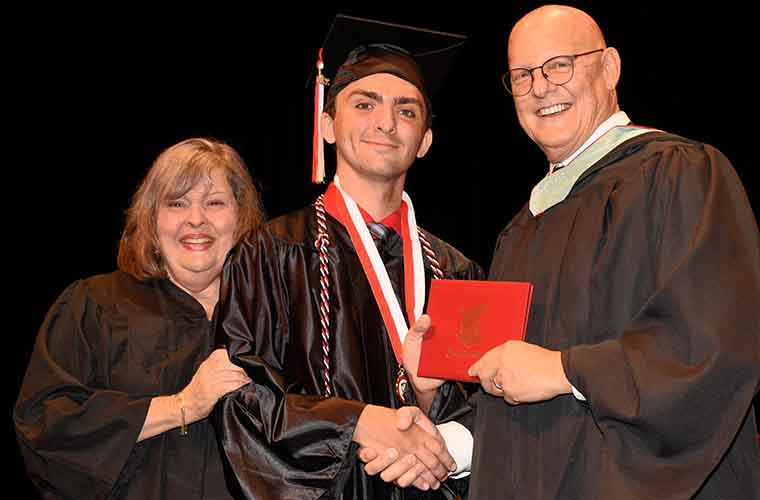 One of Eileen Long's motivating factors was to lose weight before her son's high school graduation.
Long had struggled with weight on and off since her 20s, her child-bearing years. She had medical conditions that required steroids and a form of chemotherapy as treatment, and her weight ballooned even more.
She tried some diets, but nothing worked for long. She developed hip problems and was diagnosed with diabetes and rheumatoid arthritis.
"I used food when I kept getting bad news,'' she said.
The years passed and life became overwhelming. She was an elected official, was raising her son and daughter, Kayla, and caring for her elderly mother. She took care of everyone but herself.
"Before my mother passed away, she said, 'You've got to take care of yourself, no excuses now,' '' Long said.
Long's doctor was more direct. "He said if I didn't lose weight, I wouldn't make it to my 60s. My prime motivation was, I want to live.''
She was referred to Mease Dunedin's bariatric program, a move that she said "changed my life.''
"Gina (Jackson, the program manager) made me feel like I was worth something,'' Long said. "I became motivated. I started looking for everything positive. No one was going to stop me.''
With a high body mass index (BMI) and co-morbidities, Long was a candidate for bariatric surgery, but there were several steps she had to take first. She started a pre-operative diet and exercise program to try to lose some weight and shrink her liver for surgery.
Long went to BayCare's Cheek-Powell Fitness Center and worked out under the guidance of personal trainer Mark Goodwin. He incorporated mindful meditation along with exercise. Lori Herold, a clinical dietitian at Mease Countryside Hospital, devised a nutrition plan. Like all bariatric patients, Long had to pass a psychiatric evaluation.
She met all challenges head-on and passed with flying colors. She was ready for surgery.
In December, Theodore Small, MD, performed robotic surgery at Mease Countryside. In the procedure, called a sleeve gastrectomy, about 80% of the stomach is removed.
Post-surgery, Long started on a liquid diet for the first 14 days. From there, she advanced to pureed foods for two weeks, and then a soft diet until day 60. After that she could eat bariatric solids, very small portions.
"Surgery is not intended to be a quick fix,'' Long said. "I'm still working at this.''
Long continues to lose weight and change clothing sizes, which can be fun, she admitted.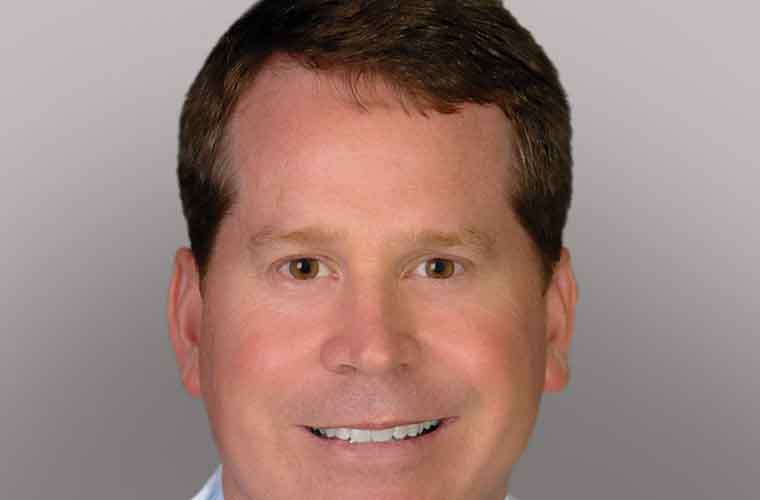 "I had been a 3X or 4X, as big as most stores sell, and that was tight on me,'' she said. "I'm down to an extra large or 1X. My closet is jam-packed with clothes. It's like shopping in my closet, and it feels fantastic. I've gone from thunder thighs to chicken legs.''
There are so many things Long can do now that she couldn't before. She can bend down and tie her shoes, walk up stairs, go for long walks, work in the garden. Her energy level has increased dramatically, and she no longer needs to nap. She bought hand weights and resistance bands, and exercises from home now too.
Trips to McDonald's are out when she travels from school to school. Herold, the dietitian, helped her create "Eileen's traveling cooler,'' which includes water, protein bars, protein shakes and raw vegetables.
Thrilled as she is with her own transformation, Long wants to be an example and help others. Mease Dunedin and Mease Countryside recently added a second bariatric support group due to overwhelming response. Both meet on the first Tuesday of each month, one at 4 p.m. and the other at 5:30. They're open to any past, present or future BayCare patients (call 727-734-6879 to register).
In April, Long and several patients were asked to talk about their journey from start to finish.
"She did an amazing job,'' Jackson said. "Her grit and determination motivate those around her to take their lives into their own hands and make healthy changes that will not only benefit them but the people who love them.''
Jackson said obesity has become more prevalent during the pandemic, and Mease Dunedin and Mease Countryside are doing more surgeries now than ever. BayCare's St. Anthony's Hospital, St. Joseph's Hospital, St. Joseph's Hospital-South, South Florida Baptist, Winter Haven Hospital and Morton Plant North Bay also offer bariatric surgeries.
Even with a support group, it can be a constant battle to, as Jackson said, "remind food who is in charge.''
Long is aware of her triggers and remains fully committed. And fully appreciative.
"Mease Dunedin saved my life,'' she said. "They showed me who I am deep inside. That person is coming out again. Life couldn't be better.''
FOr more information on BayCare's Bariatrics and Weight Management services,
click here
.