"Everything Stops After You Hear the Word Cancer"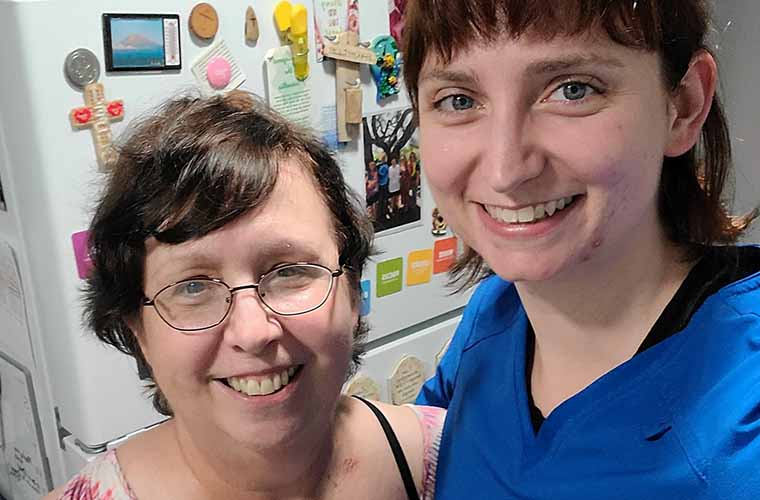 When Candice talks about her mom Diane, she's still a little in awe.
Candice Milano vividly remembers the moment she heard about her mother's breast cancer diagnosis. It was February 2016. She was at St. Petersburg College School of Nursing – she teaches part time – and got a text from her mom asking her to call.
"Everything stops after you hear the word cancer,'' she said. "Being in a hospital, I only see the worst patients. I started bawling my eyes out in the hallway.''
It was hard to digest this happening to her mother, the one who was so strong, so independent. Candice sounds in awe when she talks about her mom.
She is but one story in BayCare's #HonorScreening campaign to encourage individuals to stop putting off early detection as a means to battle cancer. Candice is a nurse at BayCare's Morton Plant and Mease hospitals. She has witnessed many battles with cancer, but it is her mom, Diane, that she honors by getting her own cancer screening.
Diane, now 60, served in the U.S. Air Force from 1983 to 1992 and was based in Alaska. She met her husband, Brett Berner, and they eventually moved to Illinois and started raising a family.
"I always thought my mom was a spy,'' Candice said. "She worked in communications and needed top-secret clearance. She never talked much about what she was doing."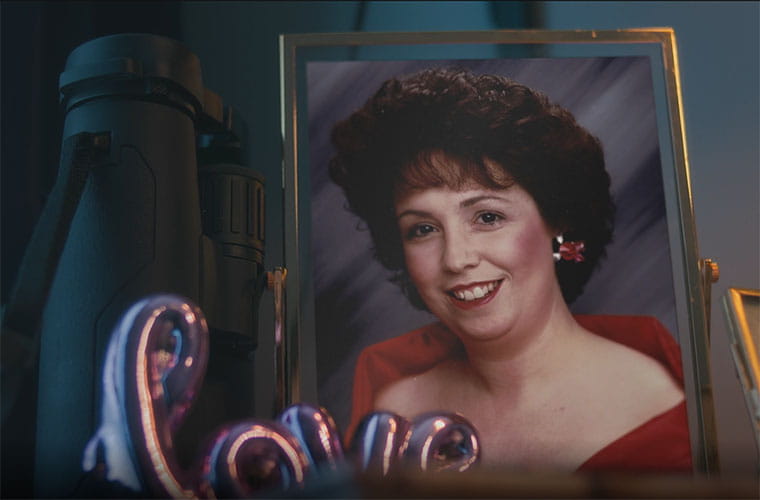 Diane retired and became a stay-at-home mom. She had four kids within six years - "all natural, no drugs, no epidural,'' Candice said. When Candice was in high school, her mom got a job driving a school bus so she could be on the same schedule as the kids.

They watched the game show "Jeopardy'' together, and Diane knew all the answers. She was a whiz at crossword puzzles. There was nothing she couldn't do.

"She always made me want to try my best at everything,'' Candice said. "I was always trying to make my parents proud.''

The world changed with that one phone call in 2016. As the news sunk in, Candice realized her mom was the one who needed guidance now, needed help. Her mom was suddenly vulnerable.

Diane, divorced and living in Texas at the time, had missed a mammogram and by the time she got one the next year, she had Stage 3B cancer in her right breast, and lymph nodes were involved.

Doctors treated her aggressively. She had a radical mastectomy on the right side, and then went through two rounds of chemotherapy.

Candice didn't like being so far away while her mom was going through this ordeal. Her mom had relatives in Texas, but none of her kids were there. It didn't take long for that to change.

Candice and her husband moved to Texas in September of that year, and Candice found a job at a medical center in San Antonio. She helped her mom financially and provided the close emotional support she needed.

The family did cancer walks together each October, three in all. At first, Diane could barely complete the three miles. By the third cancer walk, she was practically running, Candice said. Diane returned to work, went back to church, and found the drive she had been missing.

Diane has been in remission since 2017. When Candice moved back to Florida in December 2018, she brought her mom with her.

Candice has been vigilant about her own health ever since. She went to an oncologist to see what her chances were of getting breast cancer. Though only 32, she had her first mammogram.

When she talks about her mom now, she's still a little in awe.

"I was afraid this would put her into a spiral but it did the opposite, that's what's inspiring to me,'' Candice said. "She got a life-altering diagnosis and made the best out of a horrible situation.''
About this Story:
You may remember Candice's story from commercials seen on television and social media. She is one of many BayCare team members that stepped up when BayCare launched its #HonorScreening campaign. The campaign encourages individuals to stop putting off a vital tool for battling cancer: early detection. Because, well sometimes, we're better at caring for others than caring for ourselves. Get that cancer screening? Nah, I'm way too busy. Maybe next year.

Frame it differently, though, and the response might become more urgent. Do it to honor someone you love.

If Candice and Diane's story, or someone you love and honor inspires you to get screened for cancer, don't delay. Visit HonorScreenings.org to learn more about the different types of screenings and how to take the next step.
Related Stories