BayCare Receives Donation for COVID-19 Patients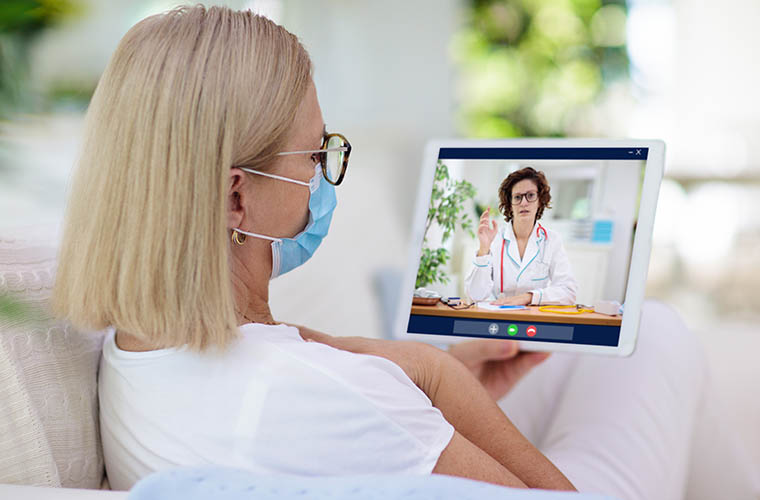 With COVID-19 still affecting many in the Tampa Bay area, BayCare received a grant from TD Charitable Foundation to help people in need looking to receive access to COVID-19 care.
The TD Bank-led foundation, which offers financial support to not-for-profit organizations in local communities, donated $75,000 to BayCare's Ambulatory Services to help provide COVID-19 care to the most vulnerable and disadvantaged populations. The grant helped cover telehealth visits through BayCareAnywhere and BayCare HomeCare's Remote Patient Monitoring platform.
"We're grateful to TD Charitable Foundation for their support," said Jim Cote, senior vice president for Ambulatory Services at BayCare. "This has been an overwhelming year for many people in our community. This donation has helped make a difference for people affected by COVID-19 who are not able to afford care due to economic hardship."
BayCare converted the donation in telehealth vouchers and provided them to non-profit organizations across the Tampa Bay area including Ready for Life, Pinellas Hope, Metropolitan Ministries, Metropolitan Ministries-Pasco, the Mission of Winter Haven and Bartow Church Service Center.
The vouchers were evenly distributed to the local organizations, covering 500 BayCareAnywhere visits for the most vulnerable COVID-19 patients, and 150 HomeCare's Remote Patient Monitoring visits for discharged COVID-19 patients that recover at home.
Ready for Life, an organization that provides support, resources and guidance to disadvantaged young adults in Pinellas County, received vouchers to help their youth access a doctor for any COVID-19 needs through BayCareAnywhere.
"We greatly appreciate BayCare for making health care accessible to our community, especially our disadvantaged youth" said Kathy Mize, chief executive officer for Ready for Life. "They need our help now more than ever, and we're thrilled to give them access to COVID-19 care services through BayCare's telehealth app."
BayCare's telehealth services like BayCareAnywhere and Remote Patient Monitoring have played a critical role during the COVID-19 pandemic, providing virtual care to patients safely from the comfort of their own home.
From the start of the pandemic, BayCareAnywhere, a 24/7 mobile application accessible through a smartphone or digital device, has provided more than 70,000 visits for virus screenings, regular checkups, follow up visits and behavioral health. HomeCare's Remote Patient Monitoring, a video technology that helps health care providers check patients' vitals virtually, also has allowed thousands of discharged COVID-19 patients to safely recover at home from the virus.
For more information on BayCareAnywhere, click BayCareAnywhere.org.
For more information on Remote Patient Monitoring, visit BayCare HomeCare.