Work/Life Balance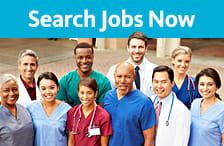 BayCare Health System is a high-energy workplace with well-rounded team members. We support their personal and professional success by providing opportunities to further their passion in all areas of their lives.
In addition to offering a variety of work/life perks including professional development, recognition programs and employee assistance, we plan rewarding activities and provide services to help make life a bit easier.
Come find your place within our positive team environment and discover a work/life balance like never before.
Work/Life Perks*
529 Education Plan: BayCare gives team members a convenient way to invest in their child's future by offering a college savings plan through payroll deductions.
Adoption Assistance: Financial assistance is given to team members who incur expenses to legally adopt a child.
ATM: Many of our facilities have ATM onsite for greater convenience.
Auto Insurance: Through MetLife Auto & Home, BayCare provides a voluntary auto benefit program that provides access to insurance coverage at special rates for personal auto insurance needs.
BayCare Choice Rewards Discount Program: One-stop shopping on products and services at discounted prices, available exclusively to team members.
Bus Passes: PSTA Go Cards, HartRide passes and bus route information is available to all team members.
Child Care Development Centers: As part of BayCare's commitment to working families, we offer on-site child development centers at two hospital campuses providing warm, quality child care for team members' children.
Credit Unions:Team members are eligible to join a credit union through their hospital campus. In general, credit unions offer no membership fees, lower interest loans, free or low-cost account services and more personalized service than regular banking institutions.
Direct Deposit: A fast, safe, convenient and automatic way for team members to get paid. It is hassle-free and saves you time.
Emergency Financial Assistance: An emergency fund that is available to qualifying team members going through a financial hardship. Funds are donated from the generosity of other team members.
Employee Assistance Programs (EAP): BayCare understands that you may have occasional stress and anxiety in your life, which is why we provide confidential assistance for general, family or work-related problems.
Employee Health: Free annual flu shots for all team members, PPD screenings and other immunizations available for clinical team members.
Fitness Centers: Team members may receive membership discounts at three state-of-the-art fitness and wellness centers providing services to maximize the health of your mind, body, and spirit.
Free Parking: Parking is always provided free to all team members.
Holiday Gift: Every year during the holiday season, BayCare generously gives a reward points to all team members to show appreciation for their hard work and dedication.
Internship Programs: A variety of educational opportunities to provide further education and career advancement are available through company provided Internship Programs.
Local Team Member Discounts: Team members receive discounts to a variety of local events, programs and area attractions.
Notary Service: Free notary service for team members is available at most locations across BayCare.
Pastoral Care: BayCare's Pastoral Care Departments seek to meet the spiritual and emotional needs of patients, families and staff. Our chaplains come from a variety of denominational backgrounds and serve not only their own religious tradition, but all whom they visit. Pastoral counseling is available for all who request help, and in some locations, mass is offered.
Professional Development: BayCare encourages our team members to take advantage of a variety of free professional training and development courses including: leadership, quality training, computer technology and clinical education.
Reward and Recognition: BayCare has a reward and recognition program that allows team members to be recognized for excellent customer service and extraordinary performance.
Sick Child Care: When your children are too sick for school, and you need to work, BayCare has a sick child care program available on one of our campuses, where children can recover from their illness in a pleasant environment with plenty of TLC from specially trained staff.
Team Award: Annual financial award that recognizes team member achievements in BayCare-wide goals.
Team Events: Each facility offers rewarding activities such as holiday celebrations and health observances, team building activities, fundraisers, wellness events, family picnics and more!
Tenure Recognition: To thank team members for their loyal service, BayCare honors all team members at a special celebration after the completion of five years of service and every fifth year thereafter. As an additional bonus, you may select a gift from a recognition catalog.
Tuition Assistance: Continued learning is the key to advancing your career and meeting your full potential as an important member of our organization and our community. BayCare assists in career development by offering a competitive tuition assistance program for approved courses. Levels of funding depend on the number of hours worked.
Walking Trails: Designated indoor and outdoor walking trails are available and encouraged!
*At designated BayCare facilities.
Interested in career opportunities at BayCare? Begin your search now!
If you are a BayCare team member, please sign in to the BayCare Intranet to apply for a job.
BayCare means...
a united family of coworkers who strive to better the community by giving the best possible care to those in need in our community.