Recruitment Tips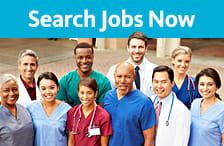 At BayCare Health System, we want to attract the best of the best. Our team members are passionate, enthusiastic, and committed to creating satisfaction in their careers and their lives. And we're here to support their growth. Please see helpful hints below for interviewing and submitting your resume.
Resume Writing
Tailor your resume to the specific job for which you are applying.
Prepare an objective statement or attach a cover letter, summarize your qualifications and emphasize your strengths.
Include work history, education, certification and licensure.
Be specific about dates of employment and any information that reflects the skills that qualify you for the job.
Include 10 years of employment history, highlighting your accomplishments.
Do not include personal information such as hobbies, special interests, DOB, religious preferences, etc.
Set up a professional email address specific for your job hunting.
Use spell check and always have someone proofread your resume.
Use a standard font such as Arial or Times New Roman.
Interview Tips
Preparing for the interview:
Do your homework and learn about the company.
Confirm your appointment and arrive 10-15 minutes early.
Take several copies of your resume.
Bring a copy of your licensure, certification and a list references.
Prepare open-ended questions that show your interest.
Dress professionally to convey confidence.
Better to overdress than under dress.
Limit jewelry and cover body art.
Be neat, clean and pressed.
During the interview:
Be honest and have a positive attitude.
Avoid interrupting and turn your cell phone/pager off.
Be aware of your non-verbal communication.
Make eye contact, smile and offer a firm handshake.
State why you think you are the best person for the position.
Thank the interviewer for his/her time.
Telephone interviews:
Locate a calm, quiet place where you can focus.
Be sure to have a pen and paper to take notes.
Have a copy of your resume in front of you.
Smile - interviewers can hear you smile.
A phone interview isn't just about speaking - it's about listening.
Virtual Interviews:
Test your technology beforehand.
Position yourself in a well-lit, quiet, clean space.
Wear professional attire.
Prepare in advance.
Limit distractions.
Use professional body language.
Be authentic and build rapport.
Follow up
Panel Interviews:
Greet each interviewer individually and shake hands with each person.
Address the group as a whole but still recognize each member individually.
Make eye contact with each person in the room.
Look directly at the person asking the question, as you answer look at each interviewer in turn to include them.
Be sure to get a business card from each interviewer.
After the interview:
Send a short follow-up thank you communication to your interviewers.
Check your email/voice mail regularly for follow-up information.
Interested in career opportunities at BayCare? Begin your search now!
If you are a BayCare team member, please sign in to the BayCare Intranet to apply for a job.
BayCare means...
a united family of coworkers who strive to better the community by giving the best possible care to those in need in our community.