Hearing Health Services in Tampa Bay
Having the ability to hear is a precious gift, and some disorders can make it difficult or impossible to hear the world around you. BayCare Medical Group's audiology and otolaryngology team is here to help you with a through and accurate evaluation and diagnosis. We can then determine which treatment or auditory technologies can better help you manager your hearing loss.
Patient safety and the safety of our team members has always been a priority for BayCare Medical Group. Our physicians are available and accepting new patients for in-person or telehealth visits. In light of the COVID-19 Pandemic, we've implemented the following additional safety steps:
Prescreening and triaging patients based on the Centers for Disease Control and Prevention (CDC) guidelines
Screening all team members and doctors daily for fever and COVID-19-related symptoms
Minimizing and/or eliminating waiting room time
Providing appropriate physical distancing in waiting rooms
Requiring all doctors, team members, patients and visitors to wear masks
Frequently cleaning and disinfecting lobbies/waiting rooms, exam rooms and all public spaces
We provide auditory testing, auditory rehabilitation and hearing aids for a variety of conditions in both children and adults, including:
Conductive hearing loss
Sensorineural hearing
Otosclerosis
Meniere's disease
Presbycusis (age-related hearing loss)
Autoimmune disorders of the inner ear
Hereditary hearing loss
Tinnitus
Earache and infection
Meet Our Team
John S. Morrow, MD, FACS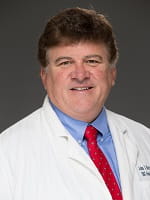 Dr. John Morrow is board-certified in otolaryngology-head and neck surgery (ear, nose and throat doctor). He received his undergraduate degree, with honors, in biology from Tulane University College of Arts & Sciences in New Orleans, Louisiana. Dr. Morrow went on to earn his Doctor of Medicine from Tulane University School of Medicine in New Orleans. He then completed a general surgery and otolaryngology residency at Tulane University School of Medicine affiliated hospitals, including Tulane Hospital, Veterans Administration Hospital, Charity Hospital and Oschner Hospital. Dr. Morrow extended his training by completing an otolaryngology fellowship at the Oschner Hospital in New Orleans, Louisiana.
He is a member of the American Academy of Otolaryngology-Head and Neck Surgery, the American College of Surgeons, the American Medical Association, the Florida Medical Association, the Florida Society of Otolaryngology-Head and Neck Surgery and the Pinellas County Medical Society.
Joe Padeni, AuD, CCC-A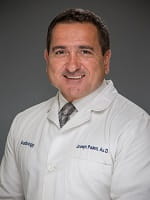 Dr. Joseph Padeni specializes in audiology. He received his undergraduate degree in communication disorders from Worcester State College in Worcester, Massachusetts. He then completed a graduate degree in audiology from Towson University in Baltimore, Maryland. Dr. Padeni then earned his Doctor of Audiology from Arizona School of Health Sciences in Mesa, Arizona.
Dr. Padeni, a veteran of the United States Navy, is medically licensed and experienced in the diagnoses and treatment of hearing impairment and related auditory disorders in both the geriatric and pediatric population. He provides complete audiological and rehabilitation services for the hearing impaired.
Mary A. Macari, APRN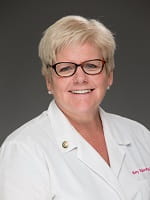 Mary Macari earned her master's degree in nursing from the University of South Florida and is a member of the American Association of Nurse Practitioners. Mary has vast experience in and all aspects of otolaryngology care and diagnostic testing.
Our practice is located on the campus of St. Anthony's Hospital in St. Petersburg.
1201 Fifth Ave. N.
St. Petersburg, FL 33705
(727) 825-1100
Contact our office today to schedule a consultation.