Diverse and High-Trust Workplace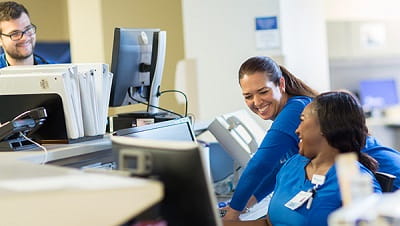 As one of the largest employers in the region, BayCare takes pride in its diverse and talented team members.
Employment at BayCare includes competitive wages and benefits, a diverse workforce and a positive culture.
The largest share of BayCare employees is nurses, leading with 31 percent.
BayCare has a high employee retention rate, with 32 percent of team members working for BayCare for 10 years or more.
BayCare has been recognized nationally for setting an example across the region and contributing to the community's overall workforce standards.