Michelle Stracke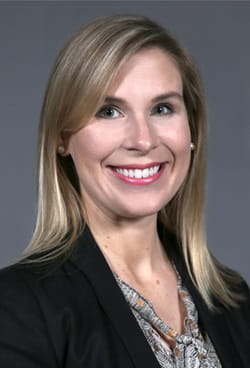 Michelle has more than 10 years bariatric surgery program experience at St. Joseph's Hospital. She is a Registered Dietitian and Florida Licensed Dietitian Nutritionist with a bachelor's of science degree in Nutrition from Florida State University. She holds the Certificate of Training in Adult Weight Management from the Academy of Nutrition and Dietetics.
Her roles at St. Joseph's Hospital include providing pre and post-surgery nutrition counseling, coordinating post-surgery support groups, supporting patient care at bariatric surgeon office visits, leading the multi-disciplinary team and participating in a variety of administrative, clinical and special projects.
Michelle is the Manager of the Bariatric Surgery Program at St. Joseph's Hospital in Tampa.