Dr. Jenna Fluegge Joins BayCare Medical Group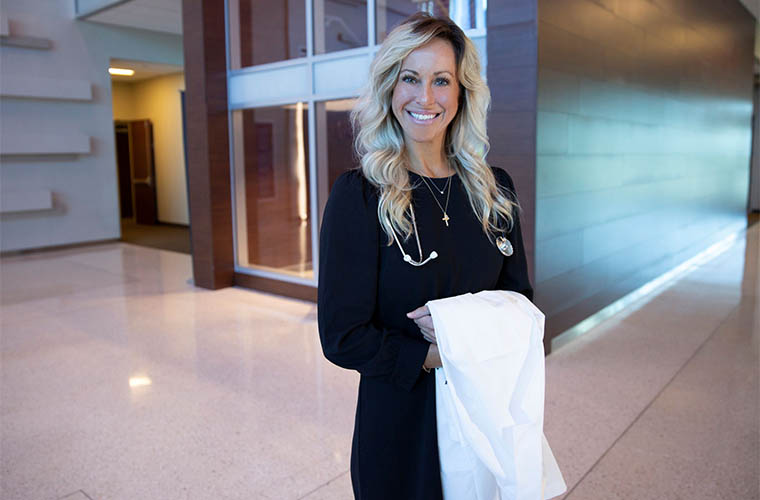 Board Certified in Family Medicine
CLEARWATER, Fla., (Feb. 9, 2021) – BayCare Medical Group welcomes Jenna Fluegge, MD, who is board certified in family medicine. Dr. Fluegge's office is located at 900 Carillon Parkway, Suite 308, St. Petersburg.
After earning a bachelor's degree in nutrition science from Indiana University in Bloomington, Dr. Fluegge earned her Doctor of Medicine from American University of Antigua in St. John's. She than completed her family medicine residency at Northside Hospital in Youngstown, Ohio.
Dr. Fluegge has a special interest in women's health and provides basic routine services and screenings for adolescents and adult females.
For more information, visit www.BayCareMedicalGroup.org.

For an appointment, call (727) 561-2600 or go to www.DrJennaFluegge.org.
About BayCare Medical Group
BayCare Medical Group is Tampa Bay's leading multi-specialty group providing primary and specialty care throughout the Tampa Bay and west central Florida regions. As part of the BayCare Health System, these passionate and compassionate physicians extend the mission of BayCare to provide extraordinary care for every patient, every time, everywhere. For more information, visit www.BayCareMedicalGroup.org.
About BayCare Health System
BayCare is a leading not-for-profit health care system that connects individuals and families to a wide range of services at 15 hospitals and hundreds of other convenient locations throughout the Tampa Bay and central Florida regions. Inpatient and outpatient services include acute care, primary care, imaging, laboratory, behavioral health, home care, and wellness. Our mission is to improve the health of all we serve through community-owned, health care services that set the standard for high-quality, compassionate care. For more information, visit BayCare on the Web at www.BayCare.org.