Maya Perez Named Administrator of Madonna Ptak Rehabilitation Center at Morton Plant Hospital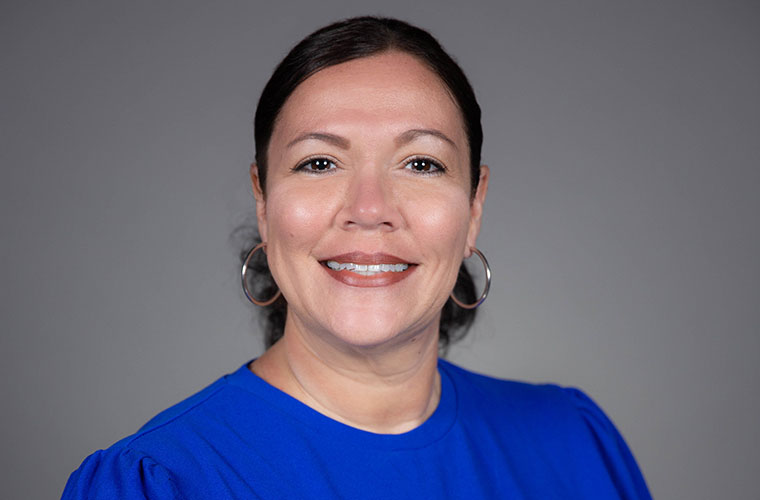 CLEARWATER, Fla., (November 6, 2020) - Morton Plant Hospital today announced Maya Perez will serve as Administrator of its Madonna Ptak Rehabilitation Center, effective Oct. 5, 2020.

The inpatient rehabilitation and skilled nursing center provides personalized care tailored to the specific needs of patients who require physical, occupational, speech and/or respiratory therapy along with skilled nursing, wound care, pain management and many other services. Specialized procedures and programs are available for neurological, cardiac, orthopedic, osteoporosis and arthritis patients as well as those with complex medical conditions.

"We are very excited to have Maya as part of our team, '' said Brandon May, president of Morton Plant North Bay Hospital. "Her extensive leadership experience and her background made for an excellent match for the center. Maya's work toward protecting residents from COVID-19 will only complement our exemplary efforts. We are all looking forward to the new heights in patient care we will achieve with her at the helm."

Perez is a Florida native with more than 20 years of health care experience. She most recently served with Genesis Healthcare as the Regional Executive Director of the West Bay Center Skilled Nursing Home in Oldsmar. In addition to her extensive professional experience, Perez has earned a bachelor's degree in social work, a master's degree in social work and a nursing degree. She is a registered nurse and licensed clinical social worker.

Perez's outstanding leadership has been recognized by the Malcolm Baldridge National Quality Award and the Governor's Gold Seal Award in which she has earned more than four prestigious honors for excellence.

In her new role, Perez will oversee the overall operation of the Madonna Ptak Rehabilitation Center to ensure the highest degree of quality patient care.

"My passion has always been to ensure high quality, compassionate and holistic care for patients," Perez said. "I am deeply committed to training and supporting a strong team and building authentic relationships with our patients and all we serve."

About Morton Plant Hospital
Since 1916, Morton Plant Hospital has been committed to improving the health of all we serve through community-owned health care services that set the standard for high-quality, compassionate care. Our 599-bed hospital is proud to offer nationally recognized care delivered in more than 50 specialty areas. Morton Plant Hospital offers innovative, accessible, and quality services to provide our community with a lifetime of compassionate, convenient care. For more information, call (727) 953-6877, or visit us on Facebook or at 300 Pinellas St., Clearwater, Fla.

About BayCare Health System
BayCare is a leading not-for-profit health care system that connects individuals and families to a wide range of services at 15 hospitals and hundreds of other convenient locations throughout the Tampa Bay and central Florida regions. Inpatient and outpatient services include acute care, primary care, imaging, laboratory, behavioral health, home care, and wellness. Our mission is to improve the health of all we serve through community-owned, health care services that set the standard for high-quality, compassionate care. For more information, visit BayCare on the Web at www.BayCare.org.