BayCare Medical Group Welcomes Dr. Jonathan Waxman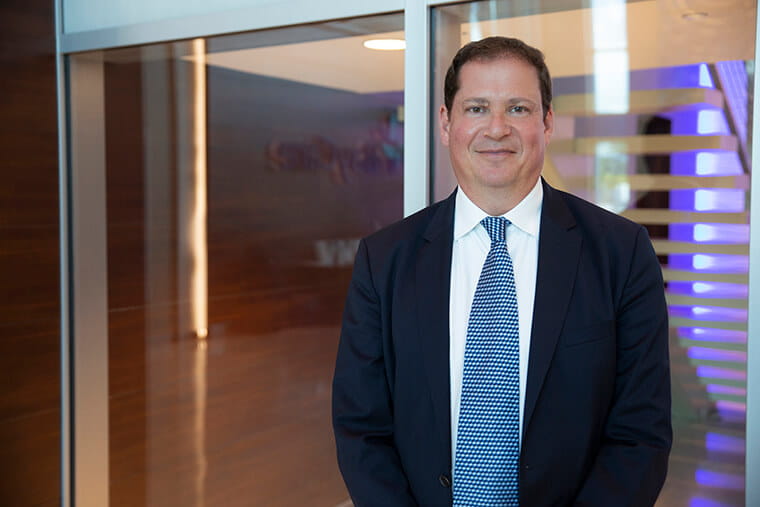 TAMPA, Fla. – Jonathan Waxman, M.D., FACS, FCCP has joined BayCare Medical Group at 3003 W. Dr. Martin Luther King Jr. Blvd., second floor, Tampa. He is board certified in general surgery and thoracic surgery. Dr. Waxman accepts patients ages 18 years and older and is affiliated with St. Joseph's Hospital. He is fluent in Spanish and Hebrew.
As part of BayCare Medical Group, he provides comprehensive, state of-the-art thoracic oncology care and ensures open communication with physicians involved in his patients' care.
Dr. Waxman's clinical interests include minimally invasive thoracic/foregut surgery and robotic and video-assisted surgery.
He earned his Doctor of Medicine from Universidad Anahuac in Mexico City, Mexico. He continued his medical education by completing a surgery internship and residency at Harvard Medical School, Beth Israel Deaconess Medical Center in Boston, Massachusetts. Dr. Waxman later completed a cardiothoracic surgery fellowship at the University of Tennessee in Memphis, Tennessee and a minimally invasive surgery fellowship at the University of Pittsburgh Medical Center in Pittsburgh, Pennsylvania.
Dr. Waxman is a member of the Society of Thoracic Surgeons, the American College of Chest Physicians and is a Fellow of the American College of Surgeons.
His office phone number is (813) 238-0810 and he accepts most major insurance plans. Learn more at DrJonathanWaxman.org.
About BayCare Medical Group
BayCare Medical Group is Tampa Bay's leading multi-specialty group providing primary and specialty care throughout the Tampa Bay and west central Florida regions. As part of the BayCare Health System, these passionate and compassionate physicians extend the mission of BayCare to provide extraordinary care for every patient, every time, everywhere.
Locally and nationally recognized as a 2018-2019 Great Place to Work® and Fortune 100 Best Companies to Work For®, BayCare Health System is a not-for-profit 501(c)(3) organization, with a network comprised of 15 hospitals with services including imaging, lab, behavioral health, home health care and urgent care. Our priority is connecting patients to a complete range of preventive, diagnostic and treatment services for any health care need, throughout their lifetime.
For more information, visit BayCareMedicalGroup.org
About BayCare Health System
BayCare is a leading not-for-profit health care system that connects individuals and families to a wide range of services at 15 hospitals and hundreds of other convenient locations throughout the Tampa Bay and central Florida regions. Inpatient and outpatient services include acute care, primary care, imaging, laboratory, behavioral health, home care, and wellness. Our mission is to improve the health of all we serve through community-owned, health care services that set the standard for high-quality, compassionate care. For more information, visit www.BayCare.org.