Heart and Vascular Services in Winter Haven, Florida
Winter Haven Hospital's Bostick Heart Center
Heart disease can take on many forms. Whether its diagnosing the subtle symptoms heart disease may present like chest pressure, sluggishness, and fatigue or treating emergent conditions like heart attacks, it's important to choose a partner in heart care that can help you every step of the way. At Bostick Heart Center at Winter Haven Hospital, we've built a heart center focused on providing the full continuum of high-quality cardiac care to the communities of central Florida.
Dr. David Dodd Talks About the Bostick Heart Center
The Bostick Heart Center at Winter Haven Hospital is designed to comprehensively treat all aspects of adult cardiovascular disease, from diagnosis to treatment to recovery.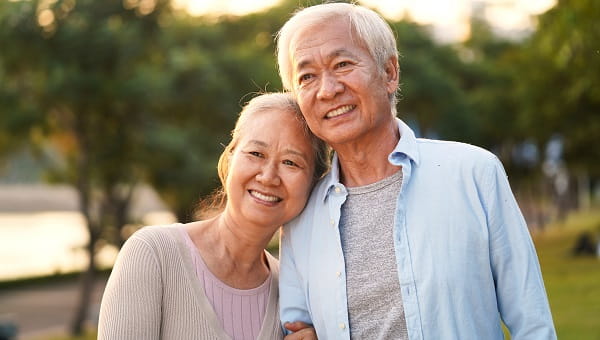 Our Cardiac Specialists
From treating heart disease like coronary artery disease, heart rhythm disorders like AFib, to structural heart and valve conditions and advanced heart failure, our heart specialists are here whenever you and your heart need us.


The Virtual Tour of Bostick Heart Center
Take a tour of the cutting edge people and facilities at the Bostick Heart Center!
Quality care, from the heart
Nationally Ranked Care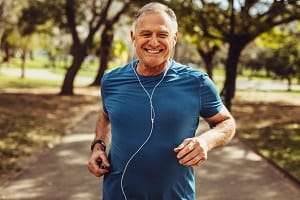 According to the Society of Thoracic Surgeons (STS), the organization that tracks the quality data of the country's most elite open-heart programs, our program has consistently earned the coveted "3 star" designation – the highest possible rating! It also places the Bostick Heart Center's heart surgery program in the top 10-15 % in the nation.
Latest Technology
To better serve our community, the Bostick Heart Center is now equipped to meet the growing demand for minimally invasive heart procedures including Transcatheter Aortic Valve Replacement (TAVR) and WATCHMAN™. Our state-of-the-art heart catheterization labs and intensive care units provide the highest quality accommodations and the latest technologies right here in Winter Haven.
Experience
The cardiac team at the Bostick Heart Center is comprised of physicians, nurses, technicians, and staff that have been part of our growing cardiovascular programs since its inception in 2005. The Bostick Heart Center has grown from concept to reality with the introduction of Winter Haven Hospital's first open-heart surgery program. The development of our heart and vascular services now includes a noninvasive cardiovascular diagnostic imaging suite, an expansive electrophysiology program, cardiovascular intensive care units, and Winter Haven Hospital's first hybrid operating room where structural heart and valve procedures will be performed.
Comprehensive Cardiovascular Care so you don't miss a beat

The Bostick Heart Center has a newly dedicated space for all inpatient and outpatient, non-invasive, cardiovascular diagnostic imaging:

Stress Tests
Echocardiograms
TEE/Cardioversion
Tilt-table tests
Nuclear Medicine

Our Cardiac Rehabilitation program offers services to patients during and after hospitalization. Patients in the hospital are supported by experienced nurses who educate them about cardiac diagnosis, treatment options and secondary prevention. After hospitalization, our outpatient cardiac rehab staff work closely with physicians to offer an extended program of monitored exercise therapy, comprehensive education and psychosocial support—all critically important to a fast and successful recovery!

The Bostick Heart Center has five cardiac catheterization labs, with one specifically for electrophysiology procedures and another serving as a hybrid operating room, allowing for interventional and high-risk cardiac procedures to be performed.

Our experienced Advanced Nurse Practitioners specialize in cardiology and are dedicated to supporting all Heart Failure patients, so they remain healthy.

Our open-heart surgery program regularly earns the highest quality rating from an independent cardiothoracic organization and is dedicated to improving heart surgery outcomes for patients. Patients who have undergone heart surgery or a cardiac catheterization require close monitoring by their care team. Our brand new 50 intensive care patient rooms were designed to provide a dedicated workspace for nurses to easily monitor their patients, while also providing patients with spacious, updated rooms with lake views so they can recover comfortably.

14-bed Cardiovascular Intensive Care Unit (CVICU) and Cardiac Intensive Care Unit (CICU) cares for patients after heart and vascular surgeries and complex cardiac procedures, as well as patients with other serious heart problems (a heart attack or heart failure, for example)
36-bed Medical Intensive Care Unit (MICU) and Surgical Intensive Care Unit (SICU) cares for severely ill patients with an array of medical conditions or those recovering from general surgery.

Our Structural Heart and Valve Program is forward-thinking, providing the latest technologies in cardiovascular medicine, and offering multidisciplinary approaches to complex heart and valve conditions, including:

Atrial septal defect (ASD) closure
Left atrial appendage (LAA) closure (WATCHMAN™)
Transcatheter aortic valve replacement (TAVR)
Transcatheter mitral valve repair (TMVr/MitraClip™)
Patent foramen ovale (PFO) closure

Talk with your primary care physician or cardiologist today about a referral for evaluation: 863-292-4004.

Interventional Cardiology

Our International Cardiology program cares for an average of 3,600 patients per year, with services such as Heart Catheterizations and Percutaneous Coronary Interventions.

The Bostick Heart Center now offers a variety of treatments for patients diagnosed with Atrial Fibrillation. Also called AFib, atrial fibrillation is an irregular heart rhythm that can disrupt blood flow throughout the body.

AFib Services Offered:

WATCHMAN™ is an alternative treatment option for people with AFib to reduce the risk of stroke.
Electrophysiology Procedures (EP)/Cardiac Ablation modifies the area of the heart tissue that is causing the irregular heartbeat. An ablation can help correct an arrhythmia rather than just treating the symptoms of AFib.
Cardioversion (resetting your heart's rhythm) may be possible through medication or electrotherapy.