Total Joint Replacement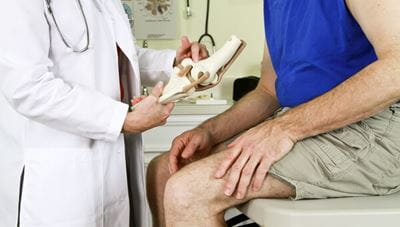 If you need a knee, hip or shoulder replacement, you want to be in the hands of experienced and caring surgeons, who have the rehabilitation staff you need for after surgery.
The expertise of our total joint replacement surgical team is recognized locally and throughout the nation. At BayCare, we take pride in utilizing clinical pathways to transform our patient care. Clinical pathways utilize evidence-based research to ensure high quality care and positive patient outcomes throughout the course of your treatment. BayCare has created a pathway designed to manage care for patients undergoing a total hip, knee, or shoulder replacement to ensure a successful hospital stay and recovery, to get you back to the activities you love.
Personalized Care
And while we have the experience to treat every type of patient, we view each person as an individual. Our pre-operative and post-operative programs address the needs of patients and their families. Our staff works diligently to ensure that each patient achieves a complete recovery and can resume normal activities, including their favorite sports activities.
Robotic-Assisted Surgical Technology for Hips and Knees
Robotic-assisted surgical technology for hips and knees is the latest innovation in joint replacement therapy. This new technology delivers enhanced accuracy and can often be combined with minimally invasive surgical techniques that speed recovery. In fact, many knee replacement patients are walking the day after surgery.
Progressive technology is an important tool, but the ultimate success of the procedure rests in the hands of experienced and well-trained surgeons. Our orthopedic surgeons were among the first to use joint navigation technology, since we worked with the manufacturer to help develop it. Therefore our surgeons have years of experience with systems that many other facilities are just beginning to employ.
Total Shoulder Replacement
A total shoulder replacement helps reduce pain and restore patient's mobility in the shoulder joint. Our orthopedic team is here to assist with your surgical and recovery process to ensure high quality outcomes. We provide expert management and personalized care to assist you and your family in every step of the way.
Learn about orthopedic services at Mease Dunedin Hospital and get a free physician referral.