Gynecological Surgery in Bartow, Florida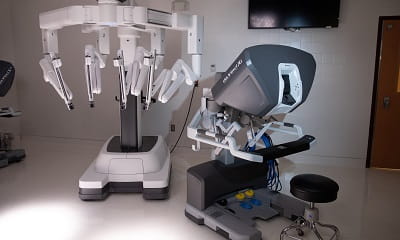 Bartow Regional Medical Center's gynecologic surgeons are well equipped to deliver specialized surgical treatment for a variety of conditions. Our caring team of doctors, surgeons and specialized nurses are focused on providing comprehensive and integrated gynecological care.
Our gynecologic surgeons utilize the latest in surgical technology, including minimally invasive robotic surgery with the da Vinci® Xi™ Surgical System. This state-of-the-art surgical system offers a variety of benefits including smaller incisions, less scarring, less bleeding and faster recovery.
We offer a full spectrum of gynecologic surgery procedures, including:
Hysterectomy
Fibroid surgery (myomectomy)
Endometrial ablation
Surgery for urinary incontinence
Embolization to treat fibroids
Vaginal reconstruction
Urogynecology
Bartow Regional Medical Center is now offering Urogynecology services, a specialized field of gynecology and obstetrics that focuses on female pelvic medicine and reconstructive surgery.
Our urogynecologists specialize in advanced robotic and vaginal surgery to correct pelvic organ prolapse, in addition to diagnosing and treating a variety of pelvic floor conditions including:
Fistula
Prolapse
Bladder and bowel incontinence
Overactive bladder
Childbirth related pelvic floor injury
Transvaginal mesh complications
Female pelvic floor dysfunction
Recurrent Pregnancy Loss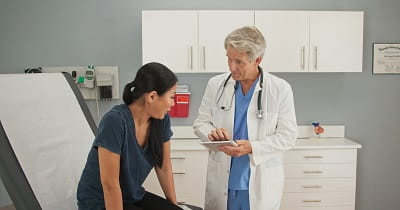 Pregnancy loss is often very difficult for women and families to cope with. Women who experience pregnancy loss require clinical care by a doctor to ensure other complications or infections are properly diagnosed and treated. Some women can have recurring pregnancy losses because the cervix dilates early in pregnancy, causing the pregnancy to end before the baby is able to survive outside the womb. In certain women with cervix related recurrent pregnancy loss, their Obstetrician will recommend that a special stitch be placed around the cervix to help hold it closed during the pregnancy. The Urogynecology specialists at Bartow Regional Medical Center are experts in transabdominal placements of this stitch, called a cerclage, using a short, minimally invasive robotic technique.
To learn more about robotic surgery click here.