Structural Heart and Valve Program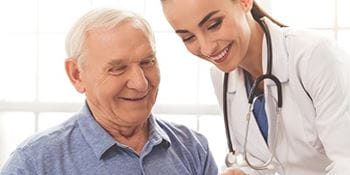 The Bostick Heart Center at Winter Haven Hospital is designed to comprehensively treat all aspects of adult cardiovascular disease, from diagnosis to treatment to recovery. Our open-heart surgery program regularly earns the highest quality rating from an independent cardiothoracic organization and is dedicated to improving heart surgery outcomes for patients. New to the Bostick Heart Center is the Structural Heart and Valve Program, offering multidisciplinary approaches to complex heart and valve conditions, including:
Atrial septal defect (ASD) closure
Left atrial appendage (LAA) closure (WATCHMAN™)
Transcatheter aortic valve repair (TAVR)
Transcatheter mitral valve repair (TMVr/MitraClip™)
Patent foramen ovale (PFO) closure
The Structural Heart and Valve Program has a team of cardiac specialists that includes cardiovascular surgeons, cardiologists, cardiac anesthesiologists and other specialists, who use state-of-the-art therapies to treat a variety of cardiac issues:
Aortic valve stenosis
AFib patients intolerant to blood thinners
Mitral valve regurgitation
Talk with your primary care physician or cardiologist today about a referral for an evaluation: (888) 41-VALVE (888-418-2583).
Dr. Rodrigo Bolaños Explains Heart Conditions and Treatments
Dr. Rodrigo Bolaños explains the different types of heart conditions and the procedures Winter Haven Hospital performs to treat and cure those conditions.