Hospital Leadership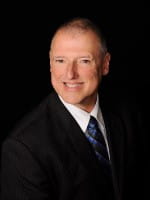 Tom Garthwaite is President of St. Joseph's Hospital-North. Part of BayCare Health System, St. Joseph's Hospital-North opened in February 2010 to bring high-quality health care services to North Tampa in an environment designed to help patients heal. The all-digital, state-of-the-art facility is specially designed to make patients and visitors as comfortable as possible during their hospital experience.
Tom served as Director of Operations at St. Joseph's Hospital from December 2014 until his appointment as President of St. Joseph's Hospital-North.
During his tenure at St. Joseph's Hospital, Tom was instrumental in:
The hospitals' response to Hurricane Irma.
The acquisition of the TrueBeam linear accelerator for the Cancer Institute.
The opening of the Seasons Hospice & Palliative Care inpatient center.
Defining processes to reduce length of stay.
Implementing the Comprehensive Care for Joint Replacement (CJR) model for total joint replacement, in accordance with the Centers for Medicare and Medicaid Services (CMS).
Prior to coming to St. Joseph's Hospital, Tom worked at Halifax Health System, Daytona Beach, FL, for more than 20 years. In his last position there, he served as Service Line Administrator for Oncology, Pharmacy, Transplant/Dialysis and Research.

He began his health care career in diagnostic radiology, a course of study suggested by his grandmother when he was in high school. He earned a B.S. in Radiologic Technology from the University of Central Florida. He acquired an M.S. in Health Service Management from Florida Institute of Technology Melbourne, FL.