Morton Plant North Bay Hospital
New Port Richey, FL
Morton Plant North Bay Hospital is West Pasco County's only not-for-profit community hospital and has 141 acute care beds. Nationally recognized for health care excellence, we've achieved Primary Stroke Center certification by DNV GL Healthcare, meaning our stroke care protocols meet the standards of the country's best programs.
Since 1999, we have invested more than $100 million to expand and develop programs, services and technologies. Our commitment to improving the health of our community goes beyond the four walls of our new buildings; we have also expanded key services to provide the latest care for you and your family.
Keeping You Safe
To protect you and our team members during this time, we've put enhanced safety measures in place at our facilities.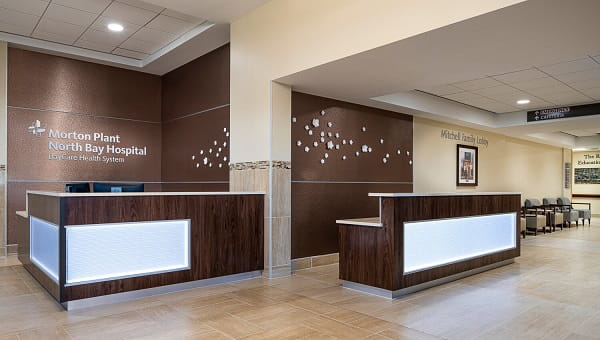 Main Entrance
Morton Plant North Bay Hospital's main lobby is open daily from 1-8pm. The Information desk is staffed by Guest Services and assists patients, guests and callers with patient information, directions to hospital destinations, wheelchairs for patients and visitors, hotel information and accommodations, and information on local restaurants, florists, public transportation, church services and Tampa Bay area events. Please make sure you bring your driver's license when you enter the hospital.
Gift Shop & Dining
Our Morton Plant North Bay Hospital Gift Shop volunteers are always ready to assist in choosing the perfect gift to suit your gift giving needs.
Located on the ground floor, the cafeteria is open daily (6:30 am to 8:15pm and 1am to 3am) and features a salad bar, made-to-order sandwiches, a variety of hot entrees, desserts, beverage station and pre-packaged snack items.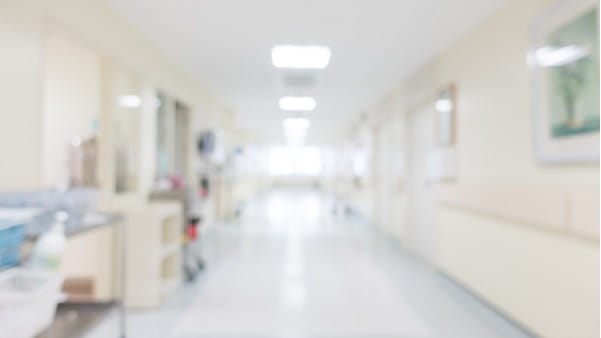 BayCare Relaxes Hospital Visitation Rules
BayCare has expanded visitation at our 14 acute care hospitals to allow patients to have multiple visitors per day during the hours of 8am-8pm. To ensure social distancing, only one visitor per patient is allowed in the hospital at a time. All other limitations on visitation at BayCare hospitals remain in effect due to BayCare's continued commitment to prevent the spread of COVID-19 and ensure the safety of patients, visitors, team members and physicians.
Pastoral Care
Your spiritual and emotional well-being are important to us. Chaplains are available to visit, talk and/or pray with you. The Chapel, located on the main entrance lobby, is a place where people of all faiths can come for quiet reflection and personal prayer. Chaplains can be reached through the hospital operator or by calling (727) 841-4674.
Additional Resources for Patients & Visitors