BayCare TechDeck™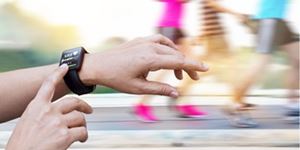 BayCare TechDeck is your resource for health and wellness technologies that will help you live a healthy lifestyle. Our health technology coach is specially trained to provide support and coaching for a variety of wellness devices and apps that help you monitor and improve your health.
Devices and apps are available to help you monitor:
Activity and steps
Body fat percentage
Heart rate
Sleep habits
Weight and body mass index (BMI)
The first BayCare TechDeck is open at BayCare HealthHub™. Located in the Zena Lansky Pavilion at 8787 Bryan Dairy Road in Largo, FL 33777. Hours of operation are Monday through Friday, 7:30am-11:30am and 12:30pm-3:00pm.
New! Free Fitbit 101 Classes
Learn about Fitbit — the right one to buy, how to get started and all the ways it can help you monitor your fitness to help keep you healthy. Learn more.
TechDeck Locations
BayCare HealthHub | Largo
Monday-Thursday | 8am-12pm and 1pm-4:30pm
8787 Bryan Dairy Road
Largo, FL 33777
BayCare HealthHub | Bloomingdale
Monday-Friday| 8am-12pm and 1pm-4:30pm
2470 Bloomingdale Ave.
Valrico, FL 33596