What you Should Know About the Omicron Booster Shots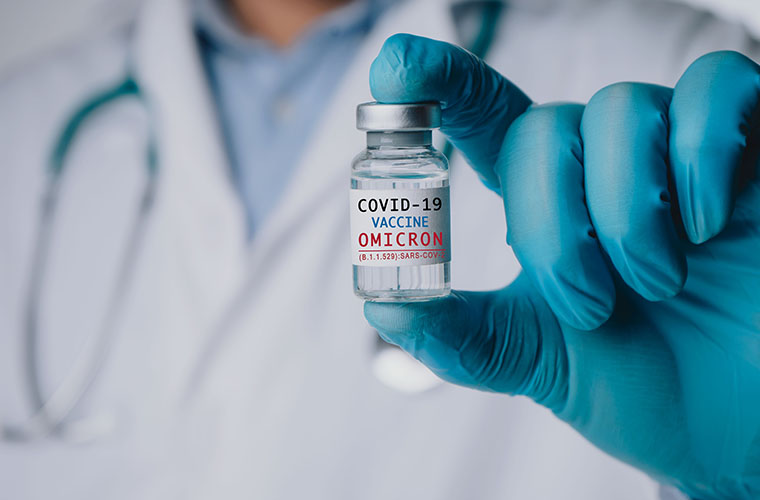 Editor's Note: Last updated Oct. 19, 2022
The new COVID-19 booster shots have been approved for everyone 5 years and older.
The newly approved boosters from Pfizer and Moderna are designed to target both the original virus and the currently circulating omicron variant.
What does that mean for you? Dr. Laura Arline, chief quality officer for BayCare, explains booster shots benefits and when you should get one.
What is a Booster Shot?
The booster shot is an additional dose of the COVID-19 vaccine. Scientific data shows that booster shots help increase the immune response and improve protection against COVID-19, including the new omicron variants.
Who is Eligible?
People ages 5 and older are now eligible to receive the Pfizer booster and people ages 6 and older can receive the booster from Moderna. Children may receive either the Pfizer or Moderna bivalent booster, regardless of which primary series vaccine or original booster dose they had previously. Vaccination remains the most effective measure to prevent the severe consequences of COVID-19.
When Should You Get It?
While COVID-19 cases remain relatively lower in the community, Dr. Arline says you shouldn't wait to get your booster shot. People 5 or older can get the booster at least two months after their initial vaccine or their last booster. People who are immunocompromised, pregnant or with chronic illnesses should get the new booster shot as soon as possible. Influenza vaccines, and other vaccines, can also be co-administered with the COVID-19 bivalent booster doses.
What Are the Risks?
After receiving the COVID-19 vaccine or boosters, people may experience some common side effects that typically go away after a few days. This is a normal sign that your body is building protection. Dr. Arline says the most common side effects may include redness or swelling where the shot was given, fever, fatigue, headache, muscle pain, chills and joint pain. Serious side effects with COVID-19 vaccines may be rare.
Where Can You Get It?
COVID-19 vaccines, including the booster shots, are widely available through local retail pharmacies across the Tampa Bay area. For more information, visit BayCare.org/Coronavirus.