Keeping Kids Healthy When Going Back to School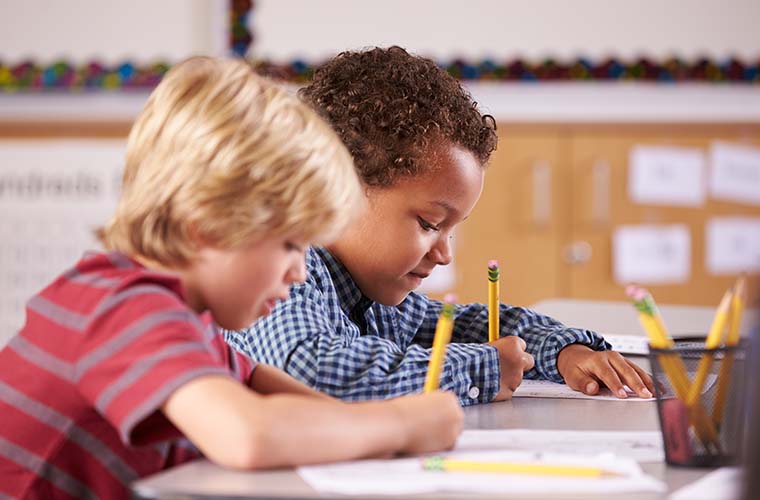 It's time to go back-to-school! Children across the Tampa Bay area are getting ready to hit the classroom for another academic year.
With classroom learning, students can catch viral illnesses like common colds and flu, making them and others sick.
Dr. Christina Canody, pediatrician and medical director for Pediatric Service Line at BayCare, shares some helpful tips on how to protect your children from getting sick when they go back to school.
Germs in Schools
Filled classrooms, poor ventilation and daily activities can allow germs to spread. According to Dr. Canody, a combination of crowded tight spaces with a poor ventilation system can help germs thrive.
"As we know, children tend to be more lenient when following daily health precautions," says Dr. Canody. "They often touch their mouths and faces and forget to cover their mouths and noses when they sneeze. This also allows germs to spread very fast."
Common Illnesses
Students can catch hundreds of different bacteria and viruses in the classroom which can cause illnesses that could put them out of school for days. Some of those illnesses include colds, flu, COVID, strep throat, pink eye, fifth disease and many more. "Viral infections and viruses like flu and COVID are highly contagious," says Dr. Canody. "Students not only get sick themselves, but they can also spread it at home to parents, siblings and other family members."
Prevention
To help prevent flu, COVID and viral infections, it's important to continue to practice safety measures. "Teach your children to wash their hands frequently, cover coughs and sneezes, and avoid touching their eyes, nose and mouth," says Dr. Canody, who has been a pediatrician for more than two decades. "If kids are sick, keep them home to prevent infecting others."
Dr. Canody says parents also should make sure their children take a daily multivitamin, eat nutritious food, drink lots of water, stay physically active and get enough sleep. "These basic, day-to-day steps, can help children build a strong immune system and keep them healthier."
She also recommends cleaning their backpacks, lunch boxes, digital devices, pens and other objects regularly. If influenza and COVID activity is present in your community, consider asking your child to wear a mask when they're in the classroom.
Vaccines
Dr. Canody recommends getting children vaccinated for viruses including flu and COVID as soon as possible. The vaccines will help decrease the severity of illnesses while reducing the likelihood of hospitalizations and deaths. The flu shot is safe to take when your child is in the process of getting the COVID vaccine. Flu vaccines are available to everyone six months and older.

Treatment and Care
If your child is sick, Dr. Canody recommends talking to a pediatrician about the best option of care. While there are many over-the-counter antiviral medications available to treat the symptoms of an illness, parents should contact a pediatrician to see if those medications are appropriate for their child.
BayCare Medical Group provides convenient access to different care options for pediatric patients. Parents also can conveniently see a doctor using BayCareAnywhere, a 24/7 mobile application offering virtual visits through a smartphone, tablet or computer. They can also see a doctor at Walk-In Care locations at select Publix Pharmacies throughout the Tampa Bay area. BayCare's 20 urgent care locations throughout Pinellas, Hillsborough, Polk and Pasco counties, also offer quick, high quality health care for adults and children ages two and older.
For more information, visit BayCareGetCareNow.org.