COVID-19 Booster Shots: Everything you Need to Know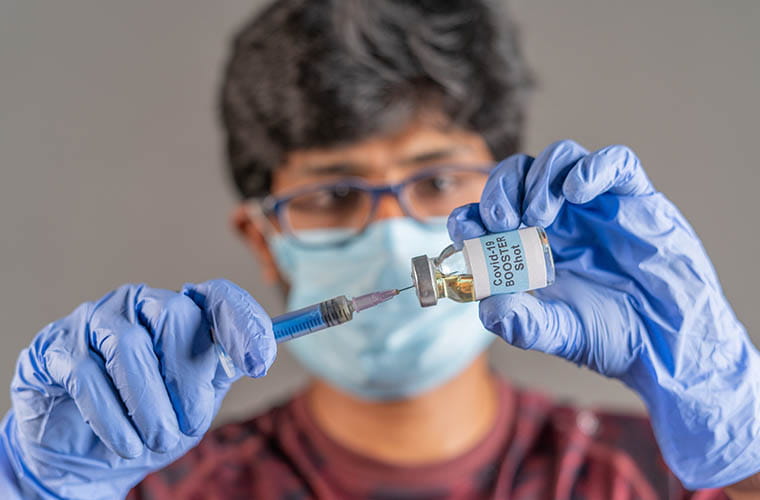 Last Updated on Nov. 24, 2021
With COVID-19 continuing to spread, additional booster shots from Pfizer, Moderna and Johnson & Johnson are available for some vaccinated Americans.
The U.S. Food and Drug Administration (FDA) recently approved under emergency use authorization (EUA) a single COVID-19 booster shot from Pfizer, Moderna and Johnson & Johnson for vaccinated individuals over 18 years of age.
What is a Booster Shot?
The booster shot is an additional dose of the COVID-19 vaccine. Scientific data shows that an additional booster shot helps increase the immune response and improve protection against COVID-19, including the Delta variant. While COVID-19 vaccines remain effective, protection against the virus may decrease and be less effective overtime.
Who is Eligible?
The Pfizer and Moderna vaccinated individuals who are 18 years of age and older can receive a single booster dose six months after receiving the second vaccine dose. Johnson & Johnson vaccine recipients 18 years of age and older can receive the booster dose two months after the single-shot vaccine.
Does a Booster Mix and Match Work?
FDA has approved the mix and match of COVID-19 vaccines, allowing eligible individuals to get a booster shot from a different brand than the initial doses. FDA data shows that the use of a single booster dose outweighs the known and potential risks of their use in eligible populations.
What are the Risks?
After receiving the COVID-19 vaccine, people may experience some common side effects that typically go away after a few days. This is a normal sign that your body is building protection. The most common side effects from the COVID-19 vaccine may include redness or swelling where the shot was given, fever, fatigue, headache, muscle pain, chills and joint pain. Similar to the first two-dose shots, serious side effects may occur but can be rare.
Does BayCare Offer Booster Shots?
BayCare does not provide COVID-19 vaccines or booster shots Pfizer, Moderna and Johnson & Johnson. Vaccines, including the booster shots, are widely available through local community settings and retail pharmacies across the Tampa Bay area.
For more information, visit BayCare.org/Coronavirus.