What You Need to Know about the Omicron Variant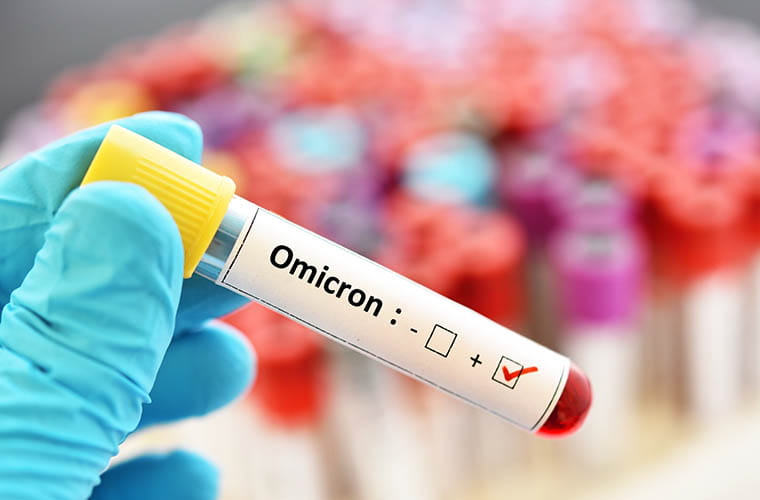 Just as the COVID-19 pandemic stabilizes in our region, a new variant called Omicron has emerged in the United States.
The Centers for Disease Control and Prevention (CDC) has classified Omicron a variant of concern. Dozens of cases have already been reported across the country.
If you have questions about Omicron, below is the latest information on the variant and what we can expect.
What is Omicron?
Omicron, first reported in South Africa, is a new variant of COVID-19 that's quickly spreading around the world. The variant, which is slowly replacing the Delta variant, is believed to be able to spread quicker and easier than the original variant.
What are the Symptoms?
Health experts say this new variant appears to show mild or no symptoms. However, there is currently limited data to know if the variant causes severe illness, hospitalization or death. People infected with Omicron can spread the virus to others, even if they are vaccinated for COVID-19.
Do Vaccines Work?
Health experts say Omicron is another reason why everyone eligible should receive the COVID-19 vaccine. Vaccinations are the best line of defense against serious complications from a COVID-19 infection. Scientific data has shown that COVID-19 vaccines approved by the U.S. Food and Drug Administration (FDA) including Pfizer, Moderna and Johnson & Johnson, can help prevent serious complications from the virus, hospitalizations and even death. If you're eligible for a booster shot, a single booster shot from the FDA-approved vaccines is available for vaccinated individuals over 18 years of age.
Safety Precautions
As Omicron continues to spread, it's important to continue to practice safety measures to help slow the spread of the virus, including this new variant. Wear a mask and properly social distance in crowded and inadequate ventilated spaces. Frequently wash your hands. The more frequently you wash your hands, the less likely the virus or other contagions will be able to infect you or others.
Get Tested
If you think you have been exposed to someone with the Omicron variant, get tested as soon as possible. There are different testing resources available in the Tampa Bay area including BayCare Urgent Care centers and community and retail sites. BayCare Urgent Care offers rapid antigen and traditional PCR testing for patients who are symptomatic. Both tests are offered in conjunction with an urgent care visit and evaluation by a health care provider. For those individuals who are asymptomatic and wish to travel, BayCare offers an effective and reliable rapid PCR test that can detect COVID-19 in 30 minutes.
For more information, visit BayCare.org/Coronavirus.