BayCare Brings Flu Vaccinations to Two COVID-19 Drive-Thru Sites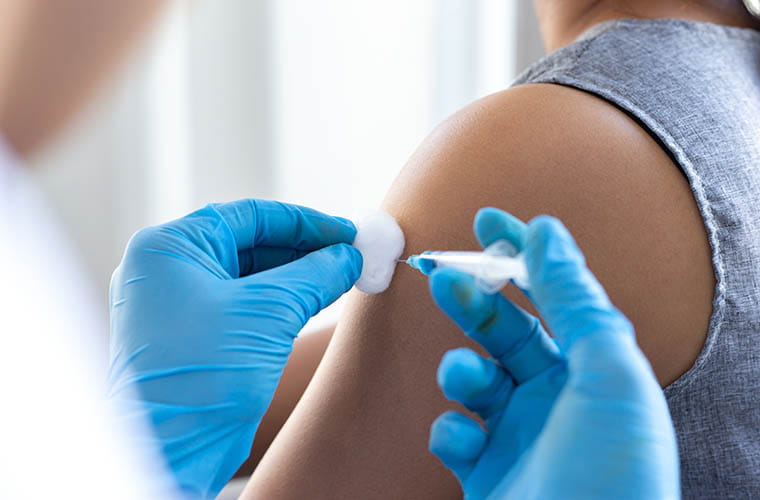 Updated on Dec. 2, 2020
In an effort to help mitigate the seasonal flu amid the coronavirus pandemic, BayCare is partnering with the Florida Department of Health (FDOH) to expand access to flu vaccinations. Starting Wednesday, Nov. 4, a limited number of free flu vaccines will be available to the public each day at two BayCare COVID-19 drive-thru testing sites.
Individuals will be able to obtain a flu vaccine from licensed medical professionals without leaving their cars. The flu vaccine service at Ruth Eckerd Hall in Pinellas County will begin Nov. 4 and Gill Jones Center in Polk County on Dec. 2. Both sites will operate separately from the COVID-19 testing happening at the same location.
"This year, with our drive-thru testing service, we had a unique opportunity to also help provide flu shots for the community in a convenient and safe way," said Jim Cote, senior vice president for Ambulatory Services. "As COVID-19 continues to affect the community, getting a flu shot has never been more important. We are looking forward to serving the community in this capacity and leveraging our drive-thru locations to provide vaccines quickly and efficiently."
The partnership with FDOH follows a public health model the government agency and BayCare first used in 2019 during an outbreak of Hepatitis A in Pinellas County. In hopes of getting more people vaccinated, the FDOH in Pinellas County provided Hepatitis A vaccines to BayCare, which then administered 465 vaccines through its hospital emergency rooms.
While the flu vaccines are being administered at COVID-19 testing sites, no individual is expected to receive both services, as patients with either flu or COVID-19 symptoms are not recommended to receive a flu vaccine, per guidelines from the U.S. Centers for Disease Prevention and Control. Patients showing flu or COVID-19 symptoms should contact their primary care physician or visit BayCareAnywhere.
In order to receive a flu vaccine, patients must be 18 years old or older. BayCare will not provide FluMist (a nasal vaccine spray for pediatric patients) and will not offer high dose of Quadrivalent (sometimes recommended for the elderly).
Hours and locations for the free flu shots, while supplies last:
Ruth Eckerd Hall, 1111 McMullen Booth Road, Clearwater: Weekdays, 7 to 10 a.m.
Gil Jones Center, 3425 Lake Alfred Road, Winter Haven, FL 33881: Wednesdays, 7 to 11 a.m.
For more information on flu, visit BayCareFluShot.org.
For more information on COVID-19, visit BayCare.org/Coronavirus.