27th Annual Walk to Remember Scheduled for Oct. 5
September 13, 2019
Families and friends invited to honor babies who have passed away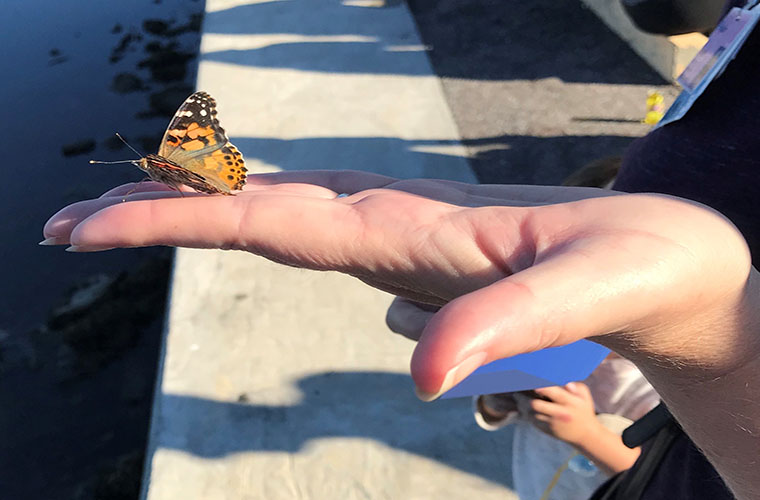 CLEARWATER, Fla., (September 13, 2019) Morton Plant Mease's Pregnancy Loss Program will hold its 27th annual Walk to Remember and Butterfly Release Saturday, Oct. 5. The walk begins at 9 a.m. at the Powell Pavilion on the Morton Plant Hospital campus and ends at the waterfront with a butterfly release.

Parents, family members and friends are welcome and invited to participate in a celebration of hope and friendship by reading poems or statements to share their story.

The walk is part of National Pregnancy and Infant Loss Awareness Month established in 1988 to recognize the loss suffered by parents whose babies die in utero or shortly after birth. The walk at Morton Plant Hospital is made possible through a grant from the Morton Plant Mease Hospital Foundation through the Peter Lloyd Perinatal Loss program.

The Powell Pavilion is at 303 Pinellas St., Clearwater. Sign in begins at 8 a.m.

For more information, please call 727-298-6432. To RSVP for this free event, please email AngelBabiesMPH@yahoo.com.

About Morton Plant Mease
Nationally recognized for health care excellence, Morton Plant Mease Health Care is dedicated to providing community owned health care services that set the standard for high-quality, compassionate care. Morton Plant Mease Health Care is comprised of the following hospitals – Morton Plant, Clearwater; Mease Dunedin, Dunedin; Mease Countryside, Safety Harbor and Morton Plant North Bay, New Port Richey. For more information about Morton Plant Mease, go to www.BayCare.org.

About BayCare Health System
BayCare is a leading not-for-profit health care system that connects individuals and families to a wide range of services at 15 hospitals and hundreds of other convenient locations throughout the Tampa Bay and central Florida regions. Inpatient and outpatient services include acute care, primary care, imaging, laboratory, behavioral health, home care, and wellness. Our mission is to improve the health of all we serve through community-owned, health care services that set the standard for high-quality, compassionate care. For more information, visit BayCare on the Web at www.BayCare.org.