Board-Certified Neurosurgeon Benjamin Fox, MD, Joins BayCare Medical Group
10/2/2019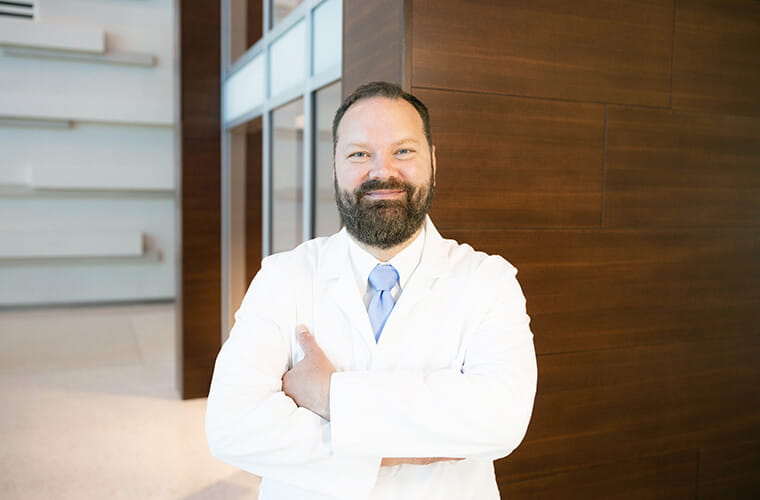 CLEARWATER, Fla., (October 2, 2019) – To further enhance the high level of care provided by the neurosciences programs at Morton Plant Hospital, Board-Certified Neurosurgeon Benjamin Fox, MD, has joined BayCare Medical Group.

Dr. Fox is one of the few neurosurgeons in the area with formal advanced training in minimally invasive neurointerventional procedures to treat brain aneurysms, carotid disease and other blood vessel problems of the head and neck.

Dr. Fox earned his doctor of medicine and completed a general surgery internship, as well as his neurological surgery residency at Baylor College of Medicine in Houston. Following that, he completed endovascular neurosurgery/interventional neuroradiology and cerebrovascular fellowships at the University of Tennessee Health Science Center in Memphis.

The addition of Dr. Fox and his specialized expertise will allow Morton Plant Hospital to continue to be a leader in treating patients with cerebrovascular disease as well as brain and spine conditions. Dr. Fox evaluates and treats people with all types of neurosurgical conditions including brain aneurysms, acute stroke, brain arteriovenous malformations, brain arteriovenous fistula, carotid disease, brain hemorrhage, brain tumors, spine tumors, spinal stenosis, degenerative disc disease and disc herniation.

Dr. Fox is accepting new patients at the Center for Neurosurgical and Spine Care, 400 Pinellas St., Suite 325, Clearwater.

For more information, visit www.BayCareMedicalGroup.org

For an appointment, call (727) 298-6121.

About BayCare Medical Group
BayCare Medical Group is the largest multi-specialty physician group in the greater Tampa Bay area, with more than 600 providers and 46 specialties in over 190 outpatient locations throughout the west gulf coast of Tampa Bay and Central Florida. BayCare Medical Group was formed in 2014 with the merging of four BayCare affiliated medical groups in Hillsborough, Pinellas and Pasco counties. In 2016, the medical group expanded into Polk County adding additional primary care and specialty physician practices. For more information, visit www.BayCareMedicalGroup.org.

About BayCare Health System
BayCare is a leading not-for-profit health care system that connects individuals and families to a wide range of services at 15 hospitals and hundreds of other convenient locations throughout the Tampa Bay and central Florida regions. Inpatient and outpatient services include acute care, primary care, imaging, laboratory, behavioral health, home care, and wellness. Our mission is to improve the health of all we serve through community-owned, health care services that set the standard for high-quality, compassionate care. For more information, visit BayCare on the Web at www.BayCare.org.