South Florida Baptist Hospital Offers Free Back to School Physicals, Immunizations
July 12, 2019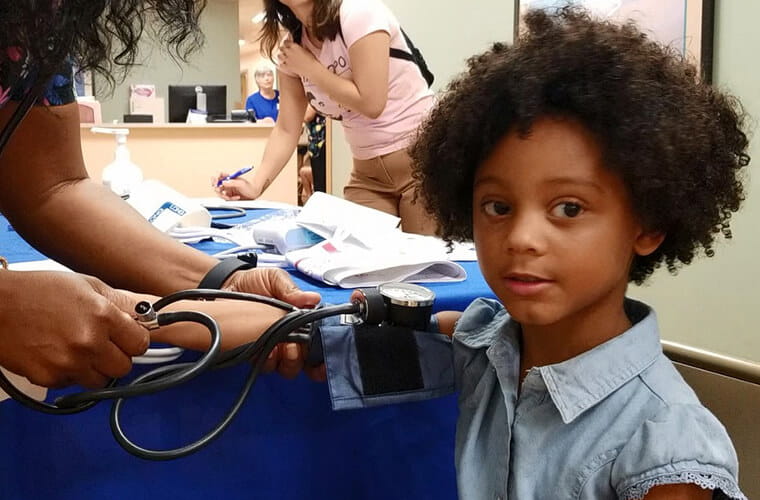 PLANT CITY, Fla. – July 12, 2019 – In conjunction with the Hillsborough County Back to School Coalition, South Florida Baptist Hospital's Community Health Department will offer free back to school physicals July 27, 9 a.m. – 1 p.m., at Swindle Medical Arts Center, 1601 W. Timberlane Dr., Plant City. Parents or legal guardians must accompany their children.

The free physicals are for new students to Florida schools in grades K to 12. Sports, Head Start and child care physicals are not available. Screenings include vision, blood pressure and height/weight.

In addition to the physicals, free school required immunizations are available for uninsured children in grades K to 12. An immunization record is required to receive shots.

The primary goal of the back-to-school physicals is to extend free and necessary school health screenings to community families so that no child will be excluded from starting school on time due to a lack of school physical or immunization requirements.

To make an appointment for a physical, register at www.back2schoolfair.org.

About South Florida Baptist Hospital
Since 1953, South Florida Baptist Hospital has served Plant City and surrounding areas as a not-for-profit community hospital. The progressive, 147-bed acute care facility offers a full range of diagnostic, rehabilitative, surgical, therapeutic and women's services, including obstetrics. South Florida Baptist Hospital is part of the BayCare Health System, a family of health care providers consisting of the 15 leading not-for-profit hospitals in the Tampa Bay region.

About BayCare Health System
BayCare is a leading not-for-profit health care system that connects individuals and families to a wide range of services at 15 hospitals and hundreds of other convenient locations throughout the Tampa Bay and central Florida regions. Inpatient and outpatient services include acute care, primary care, imaging, laboratory, behavioral health, home care, and wellness. Our mission is to improve the health of all we serve through community-owned, health care services that set the standard for high-quality, compassionate care.