Gynecology Services in Tampa Bay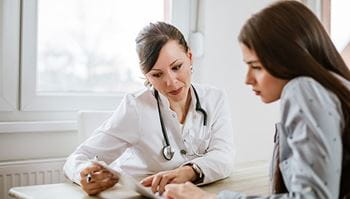 As a busy woman, taking the time you need to take care of yourself isn't always easy. Whether you need a routine well-woman exam or you have a more serious issue that requires treatment, it's important to have one source for comprehensive gynecological care. At BayCare Medical Group, we offer a network of experienced gynecologists that specialize in putting your needs first. From family planning services and preventive care to some innovative, cutting-edge treatments for gynecological cancers and reproductive issues.
Minimally Invasive Gynecological Surgery
Our physicians offer a range of minimally invasive gynecological procedures. These types of procedures offer multiple benefits to patients, including less pain, scarring, bleeding and a shorter recovery period. When your top priority is regaining your health and returning to the activities you love, a less invasive, outpatient procedure may make all the difference in the world.
Talk to your doctor about whether you may be a candidate for a minimally invasive procedure. We offer:
Bladder suspension for incontinence treatment
Endometrial ablation for abnormal uterine bleeding
Hysterectomy for uterine cancers, tumors, chronic pelvic pain and adenomyosis
Myomectomy for the removal of uterine fibroids
Oophorectomy for the treatment of ovarian cancer or severe endometriosis
Tension-free vaginal tape sling procedure for treatment of stress incontinence
For a physician referral, call (844) 765-4513.