Gastroenterology Services in Tampa Bay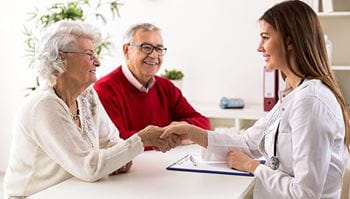 BayCare Medical Group's gastroenterology specialists provide compassionate, comprehensive care for disorders of the gastrointestinal tract and digestive system at locations throughout the Tampa Bay area. As part of BayCare Health System, BayCare Medical Group also has direct access to 16 of the leading hospitals in Florida.
Our experienced gastroenterologists use the latest diagnostic and treatment technology for your symptoms, which may include constipation, nausea, diarrhea, weight loss, abdominal pain and other concerns related to drinking or eating. Conditions we treat include esophageal diseases, intestinal disorders such as diverticulitis, and inflammatory bowel diseases including ulcerative colitis and Crohn's disease.
Some patients experiencing severe gastrointestinal disorders who have been unable to find relief with conservative treatments may be candidates for surgery. We offer a range of minimally invasive laparoscopic and robotic procedures including:
Colonoscopy
Endoscopic retrograde cholangiopancreatography (ERCP)
Endoscopic ultrasound
Esophagogastroduodenoscopy (EGD)
Laparoscopic colon and rectal surgery
Laparoscopic gallbladder surgery
Laparoscopic hernia repair
Robotic colon and rectal surgery
Liver, Pancreas and Foregut Surgery
Surgical treatment for liver and pancreatic cancer, as well as other diseases of the liver, pancreas, gallbladder, and spleen is at BayCare Medical Group Liver Pancreas and Foregut Surgery. Our board-certified surgeon offers both robotic and laparoscopic procedures.
For more information or a physician referral, call (844) 765-4512.