William A. Cooper, DO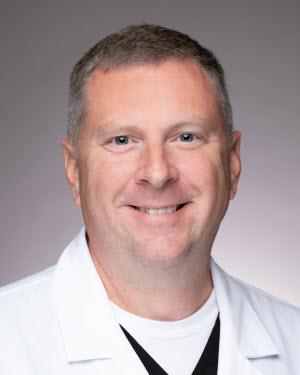 Osteoarthritis

April 27, 2022

Dr. William Cooper leads a discussion on osteoarthritis, how it differs from the other types of arthritis, and the surgical and non-surgical treatment options.

Your browser does not support the audio element.
BayCare Physician Partners
BayCare Surgery Center-Trinity
Morton Plant North Bay
BayCare Medical Group
BayCare Physician Partners ACO
AB Orthopaedic Surgery - Orthopaedic Surgery
We Accept the Following Insurances
All reviews have been submitted by patients after seeing this provider. To learn more click here.

Provider Explained Things Clearly

Provider Listened Carefully

Provider Was Easy To Understand

Provider Knew Medical History

Provider Spent Enough Time

133 Reviews, 29 Comments

8/19/2023 | BayCare Verified Patient

He was prepared informative knowledgeable and had great bedside manner great!

7/22/2023 | BayCare Verified Patient

Excellent. I can only say that I really do believe that it would be impossible for me to receive any better care anywhere.

7/19/2023 | BayCare Verified Patient

Excellent care

6/17/2023 | BayCare Verified Patient

Dr Cooper looked at the total picture not just the area he specializes in; he took the time to examine me and with the right balance of care and curiosity he ordered an mri to rule out a possibility that could be a contributing factor vs. Jumping on the obvious problem. He cared enough to take a step further to ensure his diagnosis and my total well being were considered. He was relaxed, natural, put me at ease. This is exactly what I was hoping for.

5/24/2023 | BayCare Verified Patient

Dr. Cooper is the best!
Dr. William Cooper is a board-certified orthopedic surgeon with BayCare Medical Group, serving the Trinity, Florida area. He completed his undergraduate degree in biology from Excelsior College in Albany, New York. Dr. Cooper earned his Doctor of Osteopathic Medicine from Nova Southeastern University College of Osteopathic Medicine in Fort Lauderdale, Florida. He continued his medical education by completing a surgical internship, followed by an orthopedic surgical residency at William Beaumont Army Medical Center in El Paso, Texas. Dr. Cooper provides compassionate, evidence-based orthopedic care to patients of all ages. As a veteran of the United States Army and United States Navy, Dr. Cooper's military background gave him significant experience and skill in managing complex orthopedic sports injuries, joint reconstruction, and orthopedic trauma. Dr. Cooper performs numerous surgical procedures that include both robotic and traditional hip and knee replacements, with a particular focus on minimally invasive anterior hip and partial knee replacements. He is also proficient in arthroscopic management of knee and shoulder injuries, such as ligament reconstruction, rotator cuff repair and shoulder stabilization. Dr. Cooper has notable experience in operative and nonoperative fracture management. He also treats various hand conditions such as carpal tunnel syndrome and trigger fingers. He is affiliated with Morton Plant North Bay Hospital.
William Beaumont Army Medical Center/Texas Tech University
Nova Southeastern University
William Beaumont Army Medical Center
Orthopedic Surgery at Trinity
2102 Trinity Oaks Blvd
Ste 202
New Port Richey,
FL
34655