Wenge Lu, MD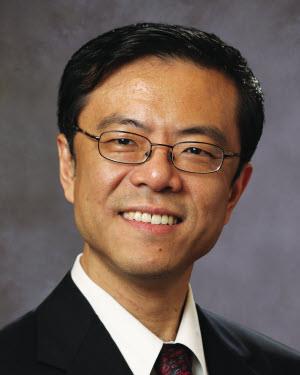 BayCare Medical Group
BayCare Physician Partners
BayCare Physician Partners ACO
Mease Countryside Hospital
Mease Dunedin Hospital
Morton Plant Hospital
AB Internal Medicine - Internal Medicine
AB Internal Medicine (Endocrinology,Diabetes and Metabolism)
We Accept the Following Insurances
All reviews have been submitted by patients after seeing this provider. To learn more click here.

Provider Explained Things Clearly

Provider Listened Carefully

Provider Was Easy To Understand

Provider Knew Medical History

Provider Spent Enough Time

295 Reviews, 69 Comments

6/23/2022 | BayCare Verified Patient

Doctor was very caring and listen to call my fathers concerns regarding cost for medicine , etc

6/18/2022 | BayCare Verified Patient

Excellent

6/1/2022 | BayCare Verified Patient

Normal

5/13/2022 | BayCare Verified Patient

Excellent care and personal attention .

5/6/2022 | BayCare Verified Patient

No bad experiences! Glad to be back in his care!
Dr. Wenge Lu is board certified in internal medicine. He earned his Doctor of Medicine from Peking Union Medical College in Beijing, China where he served as chief resident during an internal medicine/endocrinology residency. He practiced as an attending endocrinologist thereafter. Dr. Lu also completed an internal medicine residency at Mount Sinai Medical Center in Miami Beach, Florida and a fellowship in endocrinology/internal medicine at the Wayne State University School of Medicine in Detroit, Michigan. Dr. Lu is also fluent in Mandarin Chinese. His clinical interests include all endocrine disorders and related internal medicine issues, with special interests in diabetes mellitus, thyroid disorders, pituitary disorders and male hypogonadism. He has a strong passion in diabetes education for both patients and healthcare professionals, in print and in person. He is an accomplished author having contributed to multiple medical publications. Dr. Lu is vice chairperson of the Board of Specialty Committee of Diabetes for the World Federation of Chinese Medicine Society. He is a member of the American Endocrinology Society and the American Association of Clinical Endocrinologists.
Mt Siani Medical Center
Peking Union Medical College Hospital
Endocrinology, Diabetes and Metabolism
Internal Medicine
Mt Sinai Medical Center
Peking Union Medical College Hospital
Peking Union Medical University
Wayne State University/ Detroit Medical Center
MP Diabetes & Endocrine Center Harbor Oaks
430 Morton Plant St
Ste 400