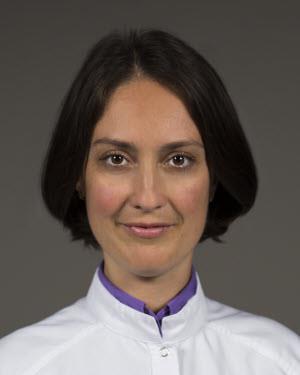 BayCare Medical Group
BayCare Physician Partners
BayCare Physician Partners ACO
American Osteopathic Board Internal Medicine
We Accept the Following Insurances
All reviews have been submitted by patients after seeing this provider. To learn more click here.

Provider Explained Things Clearly

Provider Listened Carefully

Provider Was Easy To Understand

Provider Knew Medical History

Provider Spent Enough Time

428 Reviews, 31 Comments

7/30/2021 | BayCare Verified Patient

All Good

7/30/2021 | BayCare Verified Patient

Dr. Enman is the utmost in professionalism and compassion. Unfortunately, other practitioners wrote my symptoms off to being in my head. Never did Dr. Enman believe that and worked hard to help me. A combination of low b12, low iron, gastroparesis, and perimenopause have caused me to feel so terrible...this on top of pre existing depression/anxiety. Never once did she give up on working to get to the root of my issues. She even encouraged me not to give up on myself when she saw how discouraged Id become. She told me there was still work to be done and there were many options for me. Im okay with work and she saw how hard I was willing to work to get better. She provided the steps to better health for me and I have been compliant. Im doing so much better thanks to her!!!

7/26/2021 | BayCare Verified Patient

Dr. Enman is very caring and understanding.

7/16/2021 | BayCare Verified Patient

The Dr. Is wonderful.

7/14/2021 | BayCare Verified Patient

Everything went very well.
Svetlana Enman is a compassionate and dedicated internist in Clearwater, Florida. Dr. Enman obtained her medical degree from the Midwestern University, Arizona College of Osteopathic Medicine. She also completed her residency in internal medicine Largo Medical Center. Dr. Enman is a part of BayCare Medical Group.During her consultations, Dr. Enman fully explains patients' conditions and helps them choose an appropriate treatment plan. She is sensitive to the uniqueness of each patient's situation and adapts her consultations and treatment options appropriately to accommodate individual needs and concerns.
Pinellas Street Primary Care