Steven J. Shechtman, MD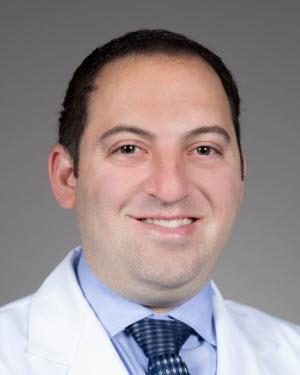 Staying Healthy Over 60

September 09, 2020

Dr. Steven Shechtman discusses staying healthy over 60. Learn more about BayCare's primary care services

Your browser does not support the audio element.
BayCare Medical Group
BayCare Physician Partners
BayCare Physician Partners ACO
AB Internal Medicine - Internal Medicine
We Accept the Following Insurances
All reviews have been submitted by patients after seeing this provider. To learn more click here.

Provider Explained Things Clearly

Provider Listened Carefully

Provider Was Easy To Understand

Provider Knew Medical History

Provider Spent Enough Time

340 Reviews, 107 Comments

12/31/2022 | BayCare Verified Patient

Great Dr!!

12/27/2022 | BayCare Verified Patient

All positive

12/27/2022 | BayCare Verified Patient

Sunny was OUTSTANDING!! Very caring, helpful and solicitous. Awesome!

12/9/2022 | BayCare Verified Patient

I have had no issues or complaints. Nothing but good experiences

12/9/2022 | BayCare Verified Patient

Was looking for a new pcp & it was almost immediately I got an appointment.
Dr. Steven Shechtman is board certified in internal medicine and serves the Wesley Chapel community for BayCare Medical Group. Dr. Shechtman focuses on the long-term, comprehensive and complex illnesses of adolescents, adults and the elderly. He is trained in the diagnosis and treatment of cancer, infections and diseases affecting the endocrine, neurologic, heart, blood, kidneys, joints and digestive, respiratory and vascular systems. Dr. Shechtman understands the essentials of primary care internal medicine and incorporates the understanding of disease prevention and wellness. He strives to educate his patients on their conditions and become active participants in their care decisions. Dr. Shechtman completed an undergraduate degree in psychology from the University of Florida in Gainesville, Florida and then earned his Doctor of Medicine from St. George's University School of Medicine in Great River, New York. He then continued his medical education by completing an internal medicine residency at West Penn and Allegheny Hospitals in Pittsburgh, Pennsylvania. Dr. Shechtman is thorough and comprehensive in his patient care and values his dedication toward his patients and their well-being.
ST GEORGES UNIVERSITY MEDICAL SCHOOL
West Penn Allegheny Health System