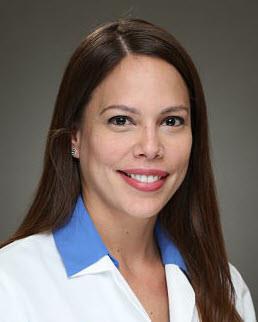 BayCare Medical Group
BayCare Physician Partners
BayCare Physician Partners ACO
St. Anthony's Hospital
AB Internal Medicine - Internal Medicine
AB Internal Medicine (Rheumatology)
We Accept the Following Insurances
All reviews have been submitted by patients after seeing this provider. To learn more click here.

Provider Explained Things Clearly

Provider Listened Carefully

Provider Was Easy To Understand

Provider Knew Medical History

Provider Spent Enough Time

353 Reviews, 22 Comments

8/18/2021 | BayCare Verified Patient

Very good

8/16/2021 | BayCare Verified Patient

All good

8/16/2021 | BayCare Verified Patient

Dr. Lugo is professionally intelligent informed and exacting. I am confident I have been able to make progress because of my care and the information I have learned. I am pleased she is a part of my impressive health care team of BayCare Medical Group providers.

8/13/2021 | BayCare Verified Patient

All good. Spent time with me and ordered tests

8/8/2021 | BayCare Verified Patient

Shes great.
Dr. Sonialy Lugo-Ruiz is board certified in rheumatology and internal medicine. She received her undergraduate degree in biology from the University of Puerto Rico in Mayaguez, Puerto Rico. Dr. Lugo went on to receive her Doctor of Medicine from Iberoamerican University in Santo Domingo, Dominican Republic. Dr. Lugo then completed an internal medicine residency at Morristown Memorial Hospital in Morristown, New Jersey. She then continued her education with a rheumatology fellowship at the St. Louis University Hospital in St. Louis, Missouri. Dr. Lugo, an experienced lecturer, presenter and researcher, has contributed numerous articles to industry and peer journals . Her clinical interests include Sjogren's syndrome, rheumatoid arthritis, vasculitis and Systemic Lupus. She is a member of the American College of Rheumatology and the American College of Physicians. Dr. Lugo is fluent in Spanish.
Morristown Memorial Hospital
Rheumatology
Internal Medicine
Hospitales - HIMA- San Pablo - Caguas
St. Louis University School of Medicine Program
Universidad Iberoamericana (UNIBE)
Suncoast Medical Clinic Rheumatology
620 10th St N
Ste 2E
Saint Petersburg,
FL
33705