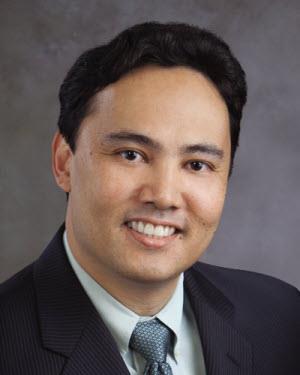 BayCare Medical Group
BayCare Physician Partners
BayCare Physician Partners ACO
BayCare Surgery Center-Trinity
Carillon Surgery Center
St. Joseph's Children's Hospital
St. Joseph's Hospital
St. Joseph's Hospital - North
St. Joseph's Women's Hospital
Tampa Minimally Invasive Spine Surgery Center, LLC
AB Internal Medicine (Gastroenterology)
We Accept the Following Insurances
All reviews have been submitted by patients after seeing this provider. To learn more click here.

Provider Explained Things Clearly

Provider Listened Carefully

Provider Was Easy To Understand

Provider Knew Medical History

Provider Spent Enough Time

136 Reviews, 23 Comments

10/22/2021 | BayCare Verified Patient

Dr. Chin Lue was extremely helpful. He gave me complete explanations and I was so anxious and worried that the repeated those explanations additional times until I was confident I understood. I left feeling calm and assured of the plan for my condition.

10/9/2021 | BayCare Verified Patient

Positive experience overall

10/8/2021 | BayCare Verified Patient

Everyone very compassionate and understanding.

10/6/2021 | BayCare Verified Patient

Superior provider

9/17/2021 | BayCare Verified Patient

Very thorough. Good listener.
Dr. Roland Chin-Lue is board certified in internal medicine and gastroenterology. He practiced gastroenterology in St. Petersburg, Florida prior to joining BayCare Medical Group. He was a fellow in gastroenterology and in the Internal Medicine Residency Program at Bridgeport Hospital/Yale University. He received his Bachelor of Science in biology from the University of Miami and his Doctor of Medicine from the University of West Indies in Jamaica. Dr. Chin-Lue has accomplished extensive physician volunteer projects providing care to patients in different areas of Kingston, Jamaica. Along with this work he devised and educated a diabetic and hypertensive diet plan to foods pertaining to Jamaican culture. Dr. Chin-Lue is proficient in the diagnostic procedures of colonoscopy, ERCP, upper GI endoscopy and capsule endoscopy. Dr. Chin-Lue's special interest lies in the management of Inflammatory Bowel Disease. He is also experienced in treating disorders of the esophagus, stomach, liver, pancreas, bile ducts, and small bowel disorders such as celiac disease. Dr. Chin-Lue is a member of the American Gastroenterological Association, American Society for Gastrointestinal Endoscopy, and the American College of Gastroenterology.
Bridgeport Hospital
Bridgeport Hospital
University Of The West Indies
Gastroenterology at Van Dyke