Rodrigo A. Bolanos, MD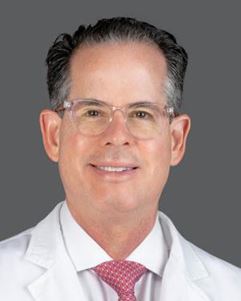 All About Atrial Fibrillation

August 16, 2018

Atrial fibrillation, or AFib, is a heart condition that can cause blood clots, heart failure, stroke and other complications, and it affects more than two million Americans. However, many people don't know about the seriousness of AFib. If untreated, AFib "doubles the risk of heart-related deaths and is associated with a five-fold increase risk for stroke," according to the American Heart Association.Rodrigo A. Boloños, MD, discusses AFIB, symptoms and the treatment options available at BayCare Health. Learn more about BayCare's atrial fibrillation (AFib) services.

Your browser does not support the audio element.
BayCare Medical Group
Winter Haven Hospital
BayCare Physician Partners
BayCare Physician Partners ACO
South Florida Baptist
Winter Haven Women's Hospital
AB Internal Medicine (Clinical Cardiac Electrophysiology)
We Accept the Following Insurances
All reviews have been submitted by patients after seeing this provider. To learn more click here.

Provider Explained Things Clearly

Provider Listened Carefully

Provider Was Easy To Understand

Provider Knew Medical History

Provider Spent Enough Time

269 Reviews, 69 Comments

2/24/2023 | BayCare Verified Patient

The care provider was excellent. Very professional, knowledgeable, and very informative.

2/1/2023 | BayCare Verified Patient

Dr Bolanos is an excellent doctor.

1/27/2023 | BayCare Verified Patient

Very good

1/21/2023 | BayCare Verified Patient

Good

1/20/2023 | BayCare Verified Patient

He was great
Rodrigo A. Bolańos, MD is board certified in cardiology and cardiovascular electrophysiology. He earned a Bachelor of Science in microbiology from the University of Florida in Gainesville, and a Doctor of Medicine from the University of Miami School of Medicine in Miami, Florida. He completed his internship and residency through New York-Presbyterian Hospital/Weill Cornell Medical Center and Memorial Sloan-Kettering Cancer Center in New York, New York. He then completed fellowships in cardiovascular medicine at the University of North Carolina at Chapel Hill and cardiovascular electrophysiology at the Medical College of Virginia in Richmond. Dr. Bolańos is also fluent in Spanish. His clinical interests include the management of all cardiac devices; and ablation of cardiac arrhythmias, in particular, ablation of atrial fibrillation. He is a member of the American College of Cardiology, American Medical Association, and the Heart Rhythm Society.
Cornell University Medical College - NEW YORK PRESBYTERIAN HOSPITAL
Clinical Cardiac Electrophysiology
University Of Miami
University Of North Carolina - Unc Hospitals
VCU Medical Center
MidFlorida Interventional Cardiology
Electrophysiology at Plant City