Robert M. Crescentini, II MD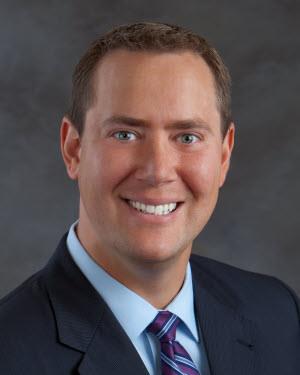 Robert M. Crescentini, II MD
BayCare Medical Group
BayCare Physician Partners
BayCare Physician Partners ACO
St. Joseph's Children's Hospital
St. Joseph's Hospital
St. Joseph's Hospital - North
St. Joseph's Women's Hospital
AB Internal Medicine - Internal Medicine
AB Internal Medicine (Hematology)
AB Internal Medicine (Medical Oncology)
We Accept the Following Insurances
All reviews have been submitted by patients after seeing this provider. To learn more click here.

Provider Explained Things Clearly

Provider Listened Carefully

Provider Was Easy To Understand

Provider Knew Medical History

Provider Spent Enough Time

320 Reviews, 42 Comments

8/27/2021 | BayCare Verified Patient

Have been seeing dr Cresentini got five years and he always provides Excellent Care!

8/25/2021 | BayCare Verified Patient

The provider was knowledgeable of my health condition.

8/19/2021 | BayCare Verified Patient

Care provider is the best.

8/14/2021 | BayCare Verified Patient

Excellent

8/6/2021 | BayCare Verified Patient

Dr. Crescentini is a super doctor. He shows such empathy and understanding for my condition which gives me strength to cope with my cancer. I have total and complete confidenceIn his medical treatment for me.
Dr. Robert M. Crescentini II, is board certified in internal medicine. He earned his Bachelor of Science and Doctor of Medicine degrees from Florida State University (FSU) in Tallahassee. After serving an internal medicine residency through the University of Alabama at Birmingham (UAB), he completed his training with a hematology/medical oncology fellowship through H. Lee Moffitt Cancer Center and the University of South Florida, serving on the Education and Fellowship Evaluation committees. Through his commitment to excellence and leadership, he earned several academic and clinical awards from the FSU College of Medicine, the UAB Internal Medicine Residency Program and the Birmingham VA Medical Center. Dr. Crescentini has performed research involving lung, breast and hematologic malignancies and has authored numerous articles. Prior to medical school, he managed research experiments at the Roskamp Institute in Tampa, focusing on Alzheimers and other neurodegenerative diseases. His clinical interests include prostate cancer, lung cancer and lymphomas. He is a member of the American Society of Hematology, American Society of Clinical Oncology, American College of Physicians and the American Medical Association.
Hematology/Oncology
Hematology
Internal Medicine
Medical Oncology
Florida State University, College of Medicine
Moffitt Cancer Center / University of South Florida
Hematology Oncology at SJH
3001 W Dr Martin Luther King Jr Blvd
Fl 1