Richa K. Patel, MD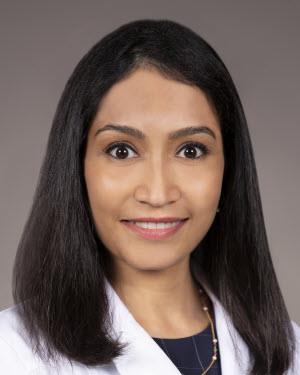 BayCare Medical Group
BayCare Physician Partners
BayCare Physician Partners ACO
AB Internal Medicine - Internal Medicine
AB Internal Medicine (Endocrinology,Diabetes and Metabolism)
We Accept the Following Insurances
All reviews have been submitted by patients after seeing this provider. To learn more click here.

Provider Explained Things Clearly

Provider Listened Carefully

Provider Was Easy To Understand

Provider Knew Medical History

Provider Spent Enough Time

177 Reviews, 44 Comments

3/18/2022 | BayCare Verified Patient

Excellent experience

3/4/2022 | BayCare Verified Patient

Superb and thorough

2/19/2022 | BayCare Verified Patient

An excellent visit, she listened, looked at me instead of keeping her face on the laptop. Gave me clear verbal and written instructions . The laptop watchers are particularly annoying to me.

2/18/2022 | BayCare Verified Patient

Very good

2/4/2022 | BayCare Verified Patient

Not good, rude she told me my appointment was a waste of time.
Dr. Richa Patel is board certified in internal medicine, with a specialty in endocrinology, diabetes and metabolism. Dr. Patel is also board certified in obesity medicine. She earned her medical degree from Pramukhswami Medical College at Sardar Patel University in Karamsad, India. Dr. Patel continued her medical education by completing an internal medicine residency at New York Medical College/Wyckoff Heights Medical Center in Brooklyn, New York. She solidified her passion for endocrinology during her three years of practice as a primary care physician in South Florida; which led her to the University of Missouri - Columbia, where she completed her fellowship in endocrinology, diabetes, and metabolism. An accomplished author, Dr. Patel has contributed numerous articles to peer-reviewed publications such as the International Journal of Clinical Practice and the National Journal of Medicine. She can diagnose and treat hormone-related diseases and the complications that can arise from them. Her special interest in the field of endocrinology lies in obesity medicine and the management of its metabolic complications. Dr. Patel is a member of the Obesity Medical Association, the American Association of Clinical Endocrinologists, the Endocrine Society, the American College of Physicians, and the American Medical Association. She is affiliated with St. Joseph's Hospital-South.
New York Medical College- Wychkiff Heights Medical Center
Endocrinology, Diabetes and Metabolism
Pramukhswami Medical College
University Of Missouri, Columbia
Endocrinology at Bloomingdale Health Hub
2470 Bloomingdale Ave
Ste 123