Rakesh K. Sharma, MD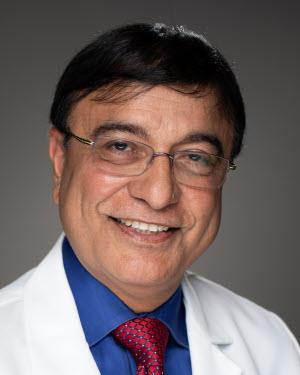 BayCare Alliant Hospital
BayCare Medical Group
BayCare Physician Partners
BayCare Physician Partners ACO
Mease Countryside Hospital
Mease Dunedin Hospital
Morton Plant Hospital
Morton Plant North Bay
AB Internal Medicine (Cardiovascular Disease)
AB Internal Medicine (Interventional Cardiology)
We Accept the Following Insurances
All reviews have been submitted by patients after seeing this provider. To learn more click here.

Provider Explained Things Clearly

Provider Listened Carefully

Provider Was Easy To Understand

Provider Knew Medical History

Provider Spent Enough Time

348 Reviews, 93 Comments

6/29/2022 | BayCare Verified Patient

Seems to know his stuff. Always checks back to see if the patient is onboard with the plan.

6/24/2022 | BayCare Verified Patient

Dr Sharma is as good a doctor and cardiologist as God has created.

6/24/2022 | BayCare Verified Patient

Great Great

6/24/2022 | BayCare Verified Patient

My mother felt that Dr. Sharma did not listen to all of her complaints, did not ask her any questions about her complete medical history and why she was concerned about her heart.

6/18/2022 | BayCare Verified Patient

He is outstanding !
Dr. Rakesh Sharma is board certified in cardiovascular medicine, interventional cardiology and cardiovascular computed tomography. His clinical interests include consultative cardiology, echocardiography, trans-esophageal echocardiography, diagnostic/interventional cardiology, peripheral angiography/interventions and pacemakers. Dr. Sharma, an accomplished author, has contributed articles to numerous peer review publications. Dr Sharma is an affiliate professor of cardiology at University of South Florida and an adjunct clinical professor of internal medicine/cardiology at University of Arkansas for Medical Sciences (UAMS). Dr. Sharma is a member of the American Medical Association, the International Society for Cell Therapy and the International Society for Stem Cell Research. Additionally, Dr. Sharma is a Fellow in the American College of Cardiology (FACC), Fellow Society of Cardiac Angiography and Interventions (FSCAI) and Fellow Society of Cardiovascular Computed Tomography (FSCCT).
Government Medical College, Residency in Medicine/Surgery PGY-1 at SGTB Hospital, Amritsar
St. Luke's Hospital
Interventional Cardiology
Cardiovascular Diseases
Government Medical College
University of Illinois College of Medicine At Chicago
University Of Missouri
Cardiology - North Bay
6633 Forest Ave
Ste 300
New Port Richey,
FL
34653