Preyanka Aggarwal, MD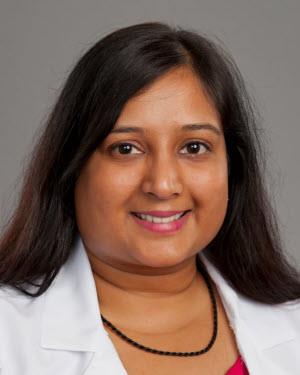 BayCare Medical Group
BayCare Physician Partners
BayCare Physician Partners ACO
We Accept the Following Insurances
All reviews have been submitted by patients after seeing this provider. To learn more click here.

Provider Explained Things Clearly

Provider Listened Carefully

Provider Was Easy To Understand

Provider Knew Medical History

Provider Spent Enough Time

292 Reviews, 86 Comments

12/27/2022 | BayCare Verified Patient

She is always very kind and I feel she truly cares about my wellbeing.

11/16/2022 | BayCare Verified Patient

great

11/2/2022 | BayCare Verified Patient

no problem

10/21/2022 | BayCare Verified Patient

Provider is excellent

9/9/2022 | BayCare Verified Patient

I dont know many people who actually enjoy a dr visit, however this was pleasant, the staff and dr were very nice and made the visit not as terrible as some places tend to be. Polite, professional and caring is how I would describe each person we interacted with. The staff seems to enjoy their jobs as well as working with each other, it is a really nice environment.
Preyanka Aggarwal is a concerned and caring family physician serving the community of Haines City, Florida. Dr. Aggarwal attended Santosh Medical College, where she received her medical degree. She completed her residency in family medicine at Genesys Regional Medical Center. Dr. Aggarwal is a part of BayCare Medical Group. She is board certified by the American Board of Family Medicine. Dr. Aggarwal is dedicated to helping patients receive the treatment they need so they can enjoy a positive and fulfilling lifestyle. She is deeply committed to the well-being of her patients. She takes a thorough and precise approach to her consultations to ensure that she is consistently giving accurate diagnoses.
Genesys Regional Medical Center
Tirupati Hospital
Santosh Medical College and Hospital
Tirupati Hospital
Haines City Family Health Center