Piyush V. Sovani, MD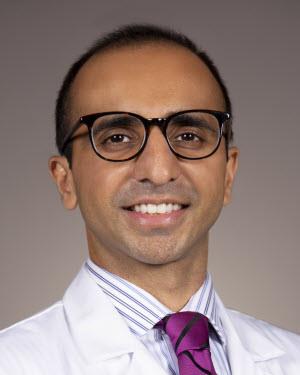 Coronary Artery Disease (CAD) Testing

October 13, 2021

Dr. Piyush Sovani explains coronary artery disease (CAD), including symptoms and who is at risk, preventative testing and understanding what the test results mean.

Your browser does not support the audio element.
BayCare Medical Group
BayCare Physician Partners
BayCare Physician Partners ACO
St. Joseph's Children's Hospital
St. Joseph's Hospital
St. Joseph's Women's Hospital
AB Internal Medicine - Internal Medicine
AB Internal Medicine (Cardiovascular Disease)
We Accept the Following Insurances
All reviews have been submitted by patients after seeing this provider. To learn more click here.

Provider Explained Things Clearly

Provider Listened Carefully

Provider Was Easy To Understand

Provider Knew Medical History

Provider Spent Enough Time

483 Reviews, 146 Comments

12/30/2022 | BayCare Verified Patient

Excellent and caring

12/28/2022 | BayCare Verified Patient

Fast, efficient and friendly service. I would recommend this office and Doctor.

12/25/2022 | BayCare Verified Patient

Ive been very happy with all Baycare Medical group staff and their focus on my issues, but communication by phone message/computer is the weak area, I like to be able to talk directly with an individual, not thru texts/emails not sure if/when messages are received and understood.

12/21/2022 | BayCare Verified Patient

Was not notified about Insurance delays for approval of tests, however the staff was very helpful explaining the situation and helping me make good decisions about moving forward.

12/17/2022 | BayCare Verified Patient

All good
Dr. Piyush Sovani is board certified in echocardiography, nuclear medicine, vascular imaging, and internal medicine. He completed his undergraduate degree in neuroscience at Johns Hopkins University in Baltimore, Maryland. He then completed a graduate degree in physiology at Georgetown University in Washington, DC. Dr. Sovani earned his Doctor of Medicine from Marshall University Joan C. Edwards School of Medicine in Huntington, West Virginia. He continued his medical education by completing an internal medicine residency at Medstar Georgetown University Hospital in Washington, DC, followed by a cardiology fellowship at Northwell Health North Shore and Long Island Jewish Hospitals in Manhasset, New York. Dr. Sovani is a member of the American College of Cardiology and the American College of Physicians. He speaks Hindi and Marathi and is associated with St. Joseph's Hospital.
Cardiovascular Diseases
Internal Medicine
Marshall University School Of Medicine
North Shore Hospital