Negar Golesorkhi, MD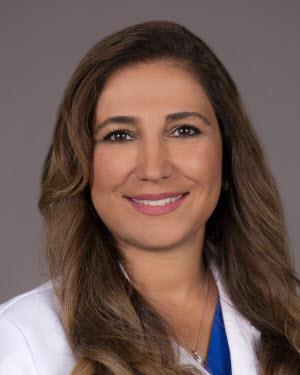 Morton Plant North Bay
Morton Plant Hospital
BayCare Physician Partners ACO
BayCare Physician Partners
BayCare Medical Group
We Accept the Following Insurances
All reviews have been submitted by patients after seeing this provider. To learn more click here.

Provider Explained Things Clearly

Provider Listened Carefully

Provider Was Easy To Understand

Provider Knew Medical History

Provider Spent Enough Time

148 Reviews, 46 Comments

8/25/2023 | BayCare Verified Patient

Excellent experience

8/11/2023 | BayCare Verified Patient

Love Dr. Golesorkhi

8/3/2023 | BayCare Verified Patient

The Doctor was above and beyond. Very professional and my surgery healed very very fast . I feel very satisfied and thankful for such professionalism and kindness in these hard times

7/22/2023 | BayCare Verified Patient

My experience was excellent and I really trust and respect Dr Golesorkhi. However, I was diagnosed with high grade DCIS in July. Although It Is contained there still is chance that it may be invasive when surgery pathology comes back. I was just notified that my surgery date will not be until October 4th!!! I am very disappointed and scared that I have to wait several months before having my surgery and fear that my cancer will have spread by this point as it is classified as high grade aggressive cancer.

7/17/2023 | BayCare Verified Patient

Dr G is thorough and knowledgeable about the condition of my breasts.
Dr. Negar Golesorkhi is a board-certified breast surgical oncologist with BayCare Medical Group serving the Clearwater area, where she treats adolescents and adults. She completed her undergraduate degree in biology, followed by a Master of Science in molecular biology from George Mason University in Fairfax, Virginia. She earned an additional graduate degree in anatomy, followed by her Doctor of Medicine from Medical College of Virginia in Richmond, Virginia. Dr. Golesorkhi received her general surgery training along with dedicated research in tissue engineering/vascular surgery from Thomas Jefferson University Hospital in Philadelphia, Pennsylvania. She completed her Susan G. Komen/Society of Surgical Oncology fellowship in breast surgical oncology from Allegheny General Hospital in Pittsburgh, Pennsylvania. Dr. Golesorkhi has published numerous articles for peer reviewed publications, such as the Annals of Surgical Oncology and the American Journal of Physiology. Since 2009, she has dedicated her career to individualized treatment of benign and malignant breast diseases. Her passion is to raise awareness in prevention and treatment of breast related disease in marginalized communities. Dr. Golesorkhi is a member of the American Society of Breast Surgeons, the American College of Surgeons and the Society of Surgical Oncology and is affiliated with Morton Plant Hospital. She is fluent in English and Farsi.
Thomas Jefferson University Hospital
Surgery|Breast Oncology Surgery
Virginia Commonwealth University Medical College of Virginia
Thomas Jefferson University Hospital
Division of Surgical Oncology Department of Human Oncology Allegheny General Hospital
Fluoroscopy
BayCare Health System
The Comprehensive Breast Care Center-Trinity
2102 Trinity Oaks Blvd
Ste 202
New Port Richey,
FL
34655
The Comprehensive Breast Care Center-Clearwater