Moriam O. Ayo-Amu, MD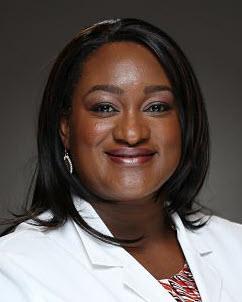 BayCare Medical Group
BayCare Physician Partners
BayCare Physician Partners ACO
AB Family Medicine - Family Medicine
We Accept the Following Insurances
All reviews have been submitted by patients after seeing this provider. To learn more click here.

Provider Explained Things Clearly

Provider Listened Carefully

Provider Was Easy To Understand

Provider Knew Medical History

Provider Spent Enough Time

480 Reviews, 144 Comments

10/21/2022 | BayCare Verified Patient

Dr Ayo is kind, compassionate, does not rush, and does not make me feel that I need to rush. She looks at me when we speak.

10/21/2022 | BayCare Verified Patient

Dr. Ayo should take her time with patients. I felt that my visit was rushed. It wasnt until after I shared my thoughts and feelings that Dr. Ayo began to actually listen and explain things thoroughly.

10/21/2022 | BayCare Verified Patient

My provider made me feel very comfortable with the visit in explaining what was going on with me. Felt like she actually cared about me as a person and not another number.

10/1/2022 | BayCare Verified Patient

She was concerned with my issues and immediately sent me to the lab

9/30/2022 | BayCare Verified Patient

Dr. Ayo-Amu is a wonderful caring physician. I drive over 1 hour to continue to see her.
Moriam Ayo-Amu is a considerate and accomplished family physician serving the community of Riverview, Florida. Dr. Ayo-Amu attended the St. George's University School of Medicine, where she received her medical degree, and completed her residency in family medicine at Bayfront Medical Center. Dr. Ayo-Amu is a part of BayCare Medical Group and is board certified by the American Board of Family Medicine. She is committed to helping her patients enjoy a healthier lifestyle. She works with each one to discuss ways they can make better choices for their health. Dr. Ayo-Amu is sensitive to the uniqueness of each patient's situation and adapts her consultations and treatment options appropriately to accommodate individual needs and concerns.
Big Bend Primary Care
10141 Big Bend Rd
Ste 101