Miok Ray, APRN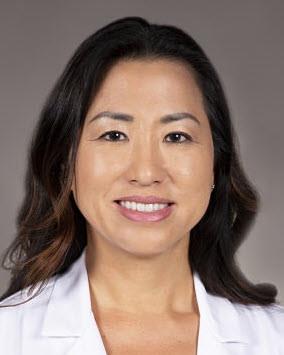 (AANP) American Academy of Nurse Practitioners
All reviews have been submitted by patients after seeing this provider. To learn more click here.

Provider Explained Things Clearly

Provider Listened Carefully

Provider Was Easy To Understand

Provider Knew Medical History

Provider Spent Enough Time

419 Reviews, 99 Comments

12/30/2022 | BayCare Verified Patient

Great

11/9/2022 | BayCare Verified Patient

Very knowledgeable, friendly and caring

10/31/2022 | BayCare Verified Patient

Very professional and took time

10/30/2022 | BayCare Verified Patient

She delivered some difficult news in a very gentle way

10/23/2022 | BayCare Verified Patient

We have been with the BayCare Medical group for a long time! We are always very happy with the incredible amount of care we get from every doctor, nurse and staff member we have had the pleasure of working with!
Miok Ray is an Advanced Practice Registered Nurse and is certified by the American Academy of Nurse Practitioners. She earned a Bachelor of Science in nursing from Indiana University in Bloomington, Indiana and a Masters of Science in nursing from Ball State University in Indiana. Miok is highly skilled and experienced in oncology and primarily surgical breast oncology including the evaluation and treatment of benign and malignant breast disease. The majority of her time as a nurse practitioner has been spent specializing in high risk patients and genetic risk assessments. She comes from the first comprehensive health network in Indiana to be accredited by the National Accreditation Program for Breast Centers. She is also a member of the National Consortium of Breast Centers. Miok received a certificate from the City of Hope for completing the intensive course in Cancer Risk Assessment in 2016. She is also a member of the Clinical Cancer Genetics Community of Practice. The Cancer Genetics Education Program at City of Hope offers a series of comprehensive learning tools designed to enhance the education or primary care physicians and clinical oncology professionals on the topics of cancer genetics and cancer risks assessment and their application to patient care. This allows patient's access to genetic risk assessment and testing beyond breast cancer syndromes.
Ball State University
Ball State University
Breast Surgery at Van Dyke
Breast Surgery at St. Joseph's Womens
4321 N Macdill Ave
Ste 203