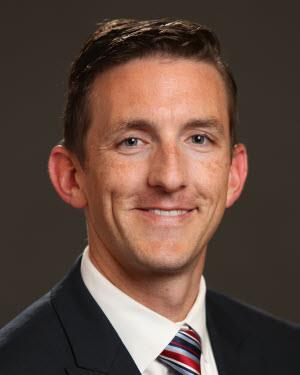 BayCare Medical Group
BayCare Physician Partners
BayCare Physician Partners ACO
AB Internal Medicine - Internal Medicine
We Accept the Following Insurances
All reviews have been submitted by patients after seeing this provider. To learn more click here.

Provider Explained Things Clearly

Provider Listened Carefully

Provider Was Easy To Understand

Provider Knew Medical History

Provider Spent Enough Time

666 Reviews, 37 Comments

4/30/2021 | BayCare Verified Patient

After running an EKG at my request-Dr. Rommel would not let me leave his office until he spoke to my Cardiologist, which was over an hour because he was so concerned. Ive never had a primary care doctor show that kind of concern.

4/28/2021 | BayCare Verified Patient

Alway very professional I recommend Dr. Michael Rommel to anyone in our area looking for a Doctor.

4/18/2021 | BayCare Verified Patient

Outstanding doctor, always has excellent advice on my medical issues. Always never in a hurry to end my visit, spends as much time with me as needed. Answers all my questions and concerns in a very professional manner. Would and have recommended this doctor to family and friends.

4/13/2021 | BayCare Verified Patient

Everything was great. Dr Rommel hears what I have to say and understands that life isnt perfect and sometimes changes take time. I felt my issues were addressed well and I have a good feeling about our action plan. I like that he is understanding and NOT the type of Dr that gives me a guilt trip for not meeting my goals 100%, which helps me have less anxiety and not be worried about coming to the office.

4/9/2021 | BayCare Verified Patient

I am so blessed and grateful to have Dr.Rommel and Staff for my provider.Dr.Rommel is so knowledgeable and super nice.
Dr. Michael Rommel is a diligent and experienced primary care doctor based in Clearwater, Florida. Dr. Rommel is a graduate of the University of South Florida. He completed his residency at James A. Haley Veterans' Hospital, Moffitt Cancer Center, and Tampa General Hospital. He also holds a bachelor's degree from Wheaton College. Dr. Rommel is a part of BayCare Medical Group. He is certified by the American Board of Internal Medicine. Dr. Rommel believes in providing compassionate and comprehensive patient-centered care. He explores many options and customizes all treatment methods for every patient.
University Of South Florida
University Of South Florida
University Of South Florida
Wheaton College